Sports, Football
'This goal is for everyone'
---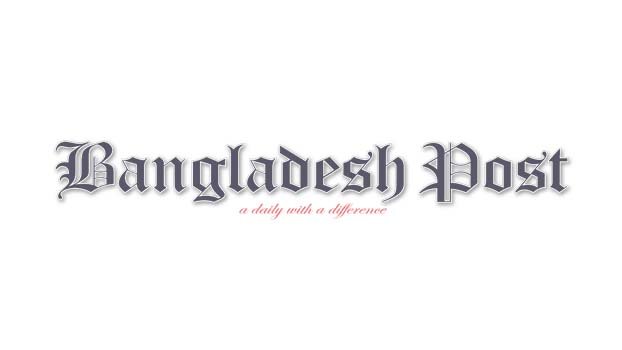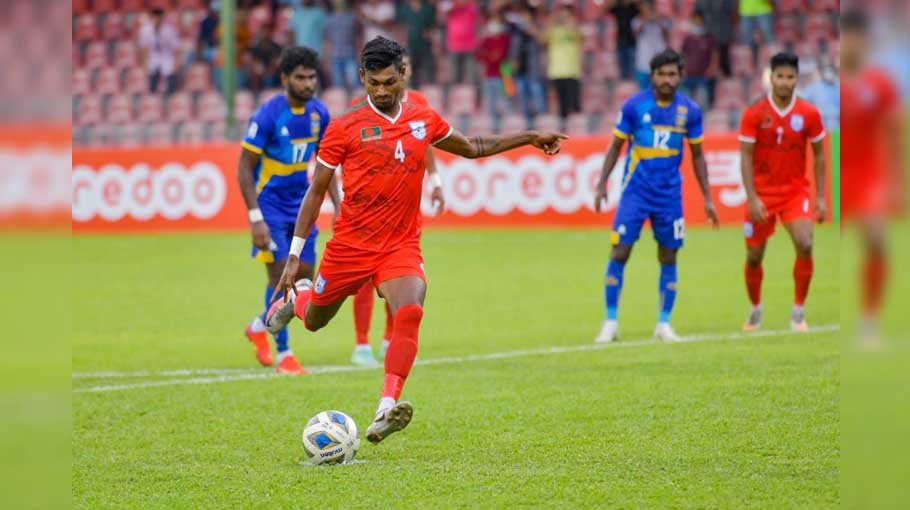 "This goal is not mine alone, it is for all my teammates," said defender Topu Barman at the post-match press conference after giving Bangladesh a winning start in SAFF Championship from the penalty spot against Sri Lanka.
In what is known as the World Cup of South Asia, Bangladesh won the opening match 1-0 in Male, the capital of the Maldives, on Friday. Bashundhara Kings' defender Topu scored the goal in the 56th minute of the match against the Lankans who played with 10-men for most of the time in the second half.
Bangladesh's wait for a goal ended in the beginning of the second half after a dominance in ball possession and attacking first half. Duckson Puslas, a Sri Lankan defender who had already received a yellow card, handled the ball with his hand inside the D-box after a lofted ball was supplied by Biplu Ahmed. The referee showed him a second yellow, instructed him to leave the field and gave Bangladesh a penalty.
Center-back Topu made the team happy by piercing the target with a cold headed finish from 12 yards. As a result, his goal tally in Bangladesh jersey has increased to five. Which is the joint- highest among the players in Bangladesh's SAFF squad. Only forward Mahbubur Rahman Sufil, scored five goals for the national team.
"Yes, I'm happy to score a winning goal because I always try to help my team," said Topu. We played really well today. I always listen to my coach (Oscar Bruzon) and take four to five penalty shots every day in practice. '
Bruzon, a 44-year-old Spanish national, has started his journey as the coach of Bangladesh with this match. He made his debut with the coveted win against Sri Lanka, who are 16 places behind Bangladesh in the FIFA rankings.
The bright and adventurous football Bangladesh played before the small but enthusiastic Male crowd, including a generous contingent of the expatriate Bangladeshi community in the island paradise, was a far cry from the woeful performances on a tour of Kyrgyzstan last month, where they lost all three matches under Englishman Jamie Day.
Looking increasingly bereft of ideas, and resorting to strange selection choices seemingly influenced by social media, Day was promptly relieved of his duties by the BFF soon after the team returned to Bangladesh.
Bruzon took over and promised changes in style and results. Football lovers couldn't help but be skeptical. But the notable change in playing style clearly visible in his very first match in charge will make the football-mad nation believe it is possible.
His selection policy marked an immediate departure from Day's desperate searches. Bruzon chose his entire squad from players playing their trade currently in the domestic leagues. No unknown quantities.
Ten members of the squad also play under him at Kings.