Country
Sustainable dev not possible by hiring tech: JUST VC
---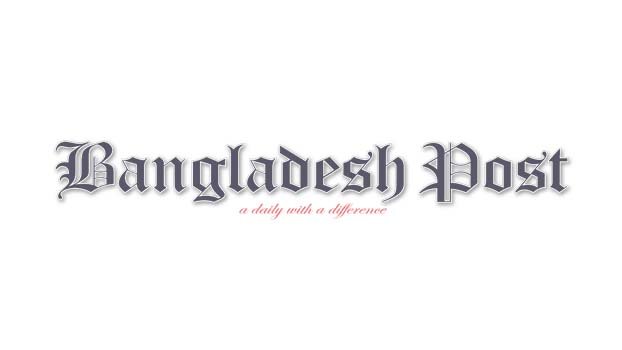 J ashore University of Science and Technology (JUST) Vice-Chancellor Prof Dr Md Anwar Hossain said, sustainable development is never possible by renting technology. Sustainable development requires own intellectual property or patents for various invented products.He called upon the teachers and students to sacrifice themselves for such innovations and research.
As the chief guest Prof Dr Md Anwar Hossain said these things at the workshop titled 'Industry-Academia Policy' in the second floor virtual classroom of Bangabandhu Sheikh Mujib Academic Building on Monday afternoon.
Professor Dr. Md. Anwar Hossain said, Bangladesh will become a developed and prosperous country as per Vision-2041.In order to have sustainable development, we must develop our own 'patents'.
Read more: Bangladesh's impressive progress in achieving SDGs
If the development of the country is to be kept stable, then there is no alternative to new innovations.The goal of the university should be to invent a product, process it and bring it to the market.He also assured that the JUST administration will always be by the side of all the teachers and students of the university who will be engaged in relentless research and innovation.
In the main article, Deputy Director of The Center for Sophisticated Instrumentation and Research Laboratory (CSRIL) Dr. Md. Javed Hossain Khan spoke for teachers-students and researchers on the draft policy of 'Industry-Academy Policy' of Jashore University of Science and Technology (JUST).
It highlights how teachers and students can benefit individuals, departments, and laboratories through their innovations and patents.At the same time, various laboratories and departments discussed in detail how they can increase the internal revenue through various activities including tests, training programs, consultancy in their laboratories.
Read more: UN-SDSN confers Sheikh Hasina with SDG Progress Award
In the speech of the President, the Head of the Testing and Consultancy Service Wing of CSRIL, Prof. Dr. Md. Iqbal Kabir Zahid said that all the famous universities of the world stand on 'Industry-Academy Relations'.Because the university has laboratories, libraries and teacher-students.Through this, they can easily bring any product they invent to the doorsteps of the people.There is a huge potential for such activities.For those who are interested in such activities, the testing and consulting service of CSRIL will provide overall support from their side.