All Section, City
Students demand safe walking environ to prevent NCDs
---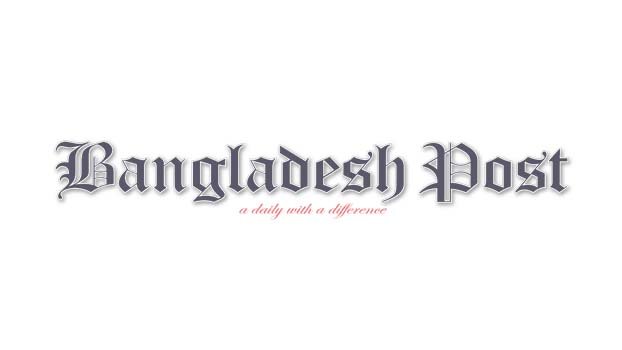 School students joined a human chain programme in the capital on Thursday (November 11) demanding a safe environment to walk to the school in order to save them from non-communicable diseases (NCDs).
Rupnagar Pilot School & College, Dhaka Ideal Cadet School, Work for a Better Bangladesh (WBB) Trust and AstraZeneca jointly arranged the human chain programme on 'Safe Environment for Walking to School to Prevent Non-communicable Diseases' in front of Rupnagar Pilot School & College in the capital.
Ziaur Rahman, Senior Project Officer of WBB Trust, moderated the event, while teachers and students of Rupnagar Pilot School & College and some other schools joined the event. Many of them spoke on the occasion. Among them, MA Mannan Monir, founding principal of Dhaka Ideal Cadet School, and SM Tuhin, headmaster of Rupnagar Pilot School & College. Naima Akter, Project Officer of Work Trust, delivered the welcome speech.
At the event, the students demanded speed control of vehicles to ensure an environment for safe walking to school, stopping unnecessary horns, construction and maintenance of adequate footpaths, zebra crossings, pedestrian crossing signs, public toilets, closure of illegal parking and seating arrangements for pedestrians.
Read more: Railway minister inaugurates dev work of stations in west zone
In her speech, Naima Akter said that about 67% deaths in Bangladesh happen for the non-communicable diseases. The risk is high among the future generation due to unhealthy eating habits and lack of necessary physical activity. It is possible to easily meet up the demand for physical activity through walking to school regularly. However, students are discouraged from walking due to the poor state of footpaths and roads and speed of vehicles.
So, it is necessary to take immediate steps to ensure a safe walking environment for school students, she added.
MA Mannan Monir, "Our city does not have adequate fields, parks and open spaces. So, children are deprived of opportunities for physical activity and socialisation."
SM Tuhin said, "Hundred percent of students in our school walk to school. Many of the students face various problems, including accidents, on the busy city roads due to excessive speed of vehicles, horns and lack of road crossing facilities. Ensuring a safe walking environment for children will benefit every city dweller. We are calling upon the authorities concerned to create a conducive environment for walking."
The speakers said that about 175,000 people die every year in Bangladesh due to air pollution. The air pollution increases the risk of many non-communicable diseases, including lung cancer and respiratory complex. Vehicles emit 25% of the world's carbon, which affects climate change. Walking and cycling will play a vital role in reducing air and noise pollution, fuel consumption as well as traffic congestion and road accidents. The risk of non-communicable diseases are also reduced for walking and cycling as well as the increase of physical activity.