All Section, Education & Culture
Share-Net hosts Knowledge Fair 2019
---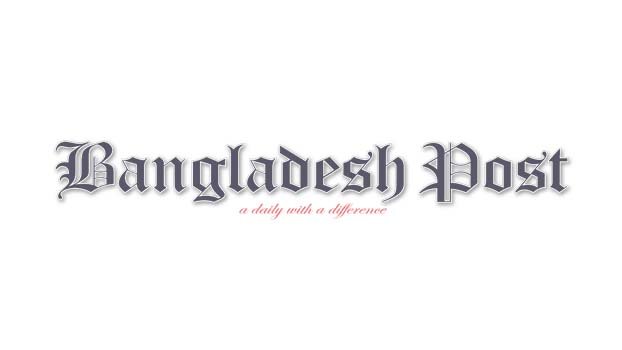 Share-Net Bangladesh hosted Knowledge Fair 2019 on Sunday to raise awareness and exchange knowledge on Sexual and Reproductive Health and Rights (SRHR).
The day-long event was held at Spectra Convention Centre, Gulshan-1 and consisted of seminars, plenary sessions, poster presentations, live performances dissemination of research findings, information stalls and a youth hub. The programme aimed to promote dialogue on SRHR, which is still considered a taboo topic in our society.
Arnob Chakrabarty, Project Director, Share-Net Bangladesh and Managing Director of RedOrange Media and Communications gave the welcome speech during the opening session. The session was chaired by Dr Abul Hossain, Chair of the Steering Committee, Share-Net Bangladesh and Project Director, Multi-Sectoral Programme on Violence Against Women, MoWCA.
Nasima Begum, NDC, Chairman of National Human Rights Commission Bangladesh was the chief guest. Dr Asa Torkelsson, Country Representative at United Nations Population Fund (UNFPA) was the guest of honour. First Secretary (Development), High Commission of Canada Trina Oviedo and President of Bangladesh Women Chamber of Commerce and Industries (BWCCI) Selima Ahmad, MP attended the session as special guests.
Speaking remotely over Skype Nasima Begum said, 'SRHR is an integral part of human rights. Human rights commission is working in several programmes to ensure SRHR to not only men but also women. I would like to have Share-Net and all its contributors come forward and join with Human Rights Commission to ensure SRHR in the national level.'
The plenary session was titled Role of Donors, Government and the Private Sector in Advancing SDGs Focusing on SRHR. Dr Ubaidur Rob, Country Director of Population Council Bangladesh gave the keynote presentation. In his presentation he spoke of the huge gap in the male-female ratio in the workforce in Bangladesh. He mentioned wage equality and used the examples of South Korea, Thailand and Taiwan as role models for the rest of Asia.
He highlighted early marriage as a barrier for women entering the workforce and contributing to the economy. He further stressed the need to involve mothers in the workforce. He concluded his speech with emphasis on the need of gender sensitive data collection in the country.
The event also included research presentations on Violence Against Trans-women in Dhaka, and MHM for Women and Girls with Disabilities in Dhaka. Three scientific sessions were held on various aspects of SRHR and sexual violence. Cultural sessions included drama and dance performances. There were knowledge dissemination stalls by various non-governmental organizations working on SRHR in the country.
The spotlight was on Sustainable Development Goal 5: Gender Equality. The aim was to look for ways on how to achieve gender equality in Bangladesh, and empower all women and girls to reach their full potential without facing any obstacles.
The closing session included speeches from special guest Mushfiqua Satiar, Senior Advisor, SRHR and Gender Embassy of The Kingdom of the Netherlands, chief guest Dr Ashrafurnnessa, Line Director, IEM, Directorate General of Family Planning (DGFP) and Arnob Chakrabarty, Project Director, Share-Net Bangladesh.