National, Front Page
On this day Kamalpur was liberated
---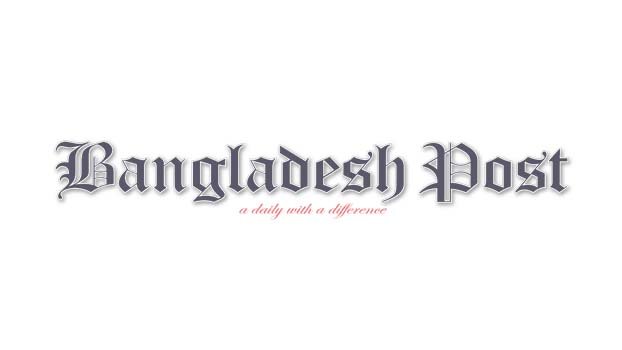 On this day on December 4 in 1971, the freedom fighters along with allied forces bravely liberated Kamalpur, a frontier area in Bakshiganj upazila under Jamalpur district after a bloody battle with the Pakistani occupation forces.
On the other hand, the joint force of East Bengal Regiment and sector 1 Captain Mahfuz advanced on Chittagong from Western sector and continued their move towards the eastern sector on December 4.
They avoided the Pakistani camps on straight lines; rather they passed the camps to confuse the Pakistan military.
Indian fighter jets kept bombing different military establishments in Dhaka and Chittagong.
Besides, Dhaka experienced enormous amount of dog fights between Pakistan and Indian fighter jets.
Dhaka was the actual base of Pakistan Air Force. Most of their fighter jets were stationed in Dhaka.
The PAF had two squadrons of jets, 28 fighter planes – 14 Chinese Mig-19 and 14 US-made Sabre F-86.
Before the Indo-Pakistan war broke out, President Yahya ordered the Migs to return to Pakistan, but the Sabres remained in Tejgaon airport. Almost half of the squadron of those Sabres was damaged in the Indian airborne attack.
President Yahya Khan addressed the nation via radio on December 4.
He declared war against India saying that Pakistan has tolerated for long enough.
"The time has arrived to strike back the enemy. The Pakistan army will not only drive the Indian force out of "Pakistan soil" but also hurt them in their own boundary," President Yahya Khan said, ordering his army to enter India.
A government spokesperson said that both part of Pakistan are experiencing heavy conflicts.
Indian pressure in East Pakistanis dealt with equal aggression. China promised firm support to Pakistan.
Marking the December 4 as Kamalpur Independence Day, people from all walks of life in association with local administration of Jamlapur district observes the Kamalpur Independence Day in a befitting manner every year.
But this they will observe the maintaining health guidelines due to the ongoing coronavirus pandemic.
Jamalpur District Muktijoddha Sangshad with district administration and other organisations will celebrate the Kamalpur Independence Day through limited programmes today (Friday) in the wake of coronavirus (COVID-19) pandemic.
Kamalpur was under sector 11. Major (later Colonel) Abu Taher was the commander of the sector. Headquarter of sector 11 was situated Mohendraganj under Meghalay state of India only two kilometres away from Kamalpur camp.
The sector was divided into eight sub sectors of which Mohendraganj, Mankarchar, Purakasia, Dhalu, Bagmara, Shibbari, Rangra and Moheshkhali.
Under the sector 22000 freedom fighters including 3000 regular disciplined force had taken part in the liberation war.
Freedom fighters and Pakistan Army confronted 18 bloody battles from June 12 to November 28 in 1971 war at Kamalpur.
In the battles 194 freedom fighters embraced martyrdom including Captain Salah Uddin Momtaj. During thebattles 497 Pakistani troops were also killed.
Besides sector commander Major Abu Taher had lost his one leg in a battle on November 14 in 1971 at Dhanua Kamalpur.
Being strategically important the Pakistani army fortified the camp with heavy weapons and troops as the camp situated near Mohendraganj in India.
Before capturing the camp, the allied force made an attack on November 23.
After 10-day war the allied force overpowered Pakistani army on the day in 1971 and captured Dhanua Kamalpur, the most important camp of Pakistani occupation.
On that day Ahasan Malik Khan, Garrison Commander, 31 Beluch Regimentalong with 162 soldiers and huge ammunition surrendered to the Hardeb Shingh Clayer, Brigade Commander of allied force.
Before surrender Bashir Ahmed carried surrender letter to the Army camp at 9 am.
At last Pakistan Army surrendered at afternoon on the day.