City
'No food crisis during Covid-19 in country'
---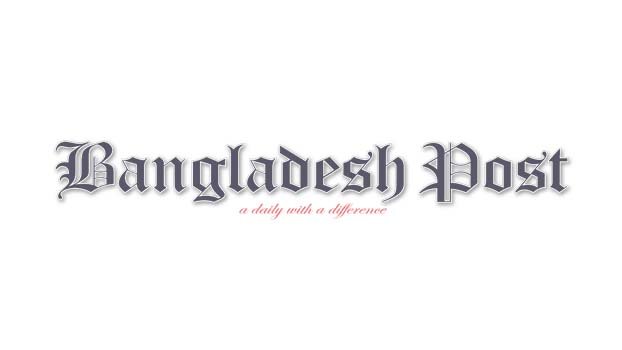 Due to timely initiatives of the present government led by Prime Minister Sheikh Hasina, there was no food crisis in the country even in the midst of the pandemic Covid-19 and people did not strive.
Bangladesh today is self-sufficient in food. The country has achieved unimaginable success in food and agriculture. The fertile land and water of the country is a great blessing for the people. If this fertile land and water can be used properly, the country's agriculture will go much further.
Agriculture Minister and Awami League presidium member Dr Md Abdur Razzque said this while speaking as the chief guest at the inaugural function of an agricultural conference titled '50 Years of Bangladesh: Transformation and Achievement of Agriculture' held at Pan Pacific Sonargaon Hotel in the capital on Sunday. The conference was organized by Bangladesh Agricultural Journalists Forum (BAJF) and Banik Barta.
Read more: AL leaders, activists stood beside Hindus: Hasan
He said, "Our big challenge now is to provide nutritious and safe food for all and modernize the agriculture. Paddy is currently cultivated in about 75 percent of the land in the country. In different countries of the world, people consume about 200 grams of rice per person. But the amount of rice consumed in our country is about 400 grams per person. If the intake of nutritious food like milk, fish, meat, eggs, fruits etc. can be increased, the consumption of rice will decrease. And if we can reduce the use of rice, it will be possible to take our rice production to a sustainable level. On the other hand, less land can be used for paddy cultivation and other crops."
"Thailand and Vietnam make a lot of money by exporting processed agricultural products. But we are far behind in this regard. We need to expand the local and international markets for our agricultural products. For this we have to increase the processing of agriculture," he added.
Regarding fruit production, the minister said, "Many foreign and unconventional fruits are being cultivated in the country now. At one time there were no strawberries in our country.
Many good quality strawberries are being produced now. We are working on a plan to make mango available in this country all year round in the next 5 to 6 years."
Daily Banik Barta editor presided over the function while USAID Bangladesh Mission Director Kathryn Davis Stevens and FAO Country Representative Robert D. Simpson was present as special guests.
Former Director General of the Department of Agricultural Extension Md. Hamidur Rahman, managing director and chief executive of ACI Agribusiness Dr. FH Ansari, Chairman of Akij Group Sheikh Nasir Uddin spoke on the occasion. The main article was presented by the Director General of Bangladesh Rice Research Institute Md. Shahjahan Kabir.