National, Back Page
Metro rail to run beneath river for first time
---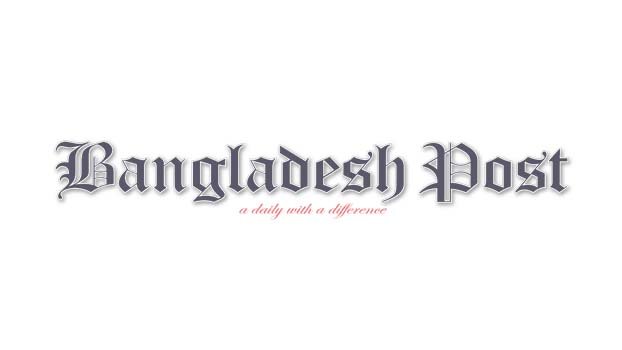 The metro rail will run through a tunnel for the first time in the country.
The cost of implementing this route has been estimated at Tk 41,238.55 crore.
The route will be about 20 km long from Hemayetpur in Savar to Bhatara in the capital, sources said.
This work will be done under the 'MRT Line-5 Northern' project. The line will run from Gabtali beneath the river, and the flyover part of this route of Metro Rail will be on the other side of Turag River.
Later, the line will enter the tunnel from Gabtali to Bhatara in the capital via Darussalam, Mirpur-1, 10, 14, Kachukhet, Banani and Gulshan-2.
Station Bhatara will be the last station on the route. Metro rail will go ahead with the combination of underground and flyover.
Md Aftab Hossain Khan, Project Director of the Dhaka Mass Rapid Transit Development Project (Line-5) Northern Route, said the study of the project has been completed.
Now the design work is going on, he said, adding that according to the design and survey report, the metro rail route will run through a tunnel from the Turag River.
"After the design, we will complete the tender process. To see how much work is done. Civil work on the project will begin next year. But before that, a tunnel will be built under Turag" he mentioned.
According to project sources, the survey of the MRT Line-5 Northern Route project has already been completed. Route design progress is 16.70 percent.
Land acquisition is in progress. The joint investigation ended on August 11. The hearing is also over for the disposal of the objections raised with the Dhaka Deputy Commissioner.
Four section notices have been issued for acquisition of 40.17 hectares of land in the first phase in Bilamalia and Konda mouzas of Savar upazila of Dhaka.
If all goes well, the construction of the project infrastructure will start in 2022.
According to the sources, the construction of this route is expected to be implemented by 2028.
The route from Hemayetpur to Bhatara will be underground and flyover. Of it, the underground will be 13.50 km and the flyover will be 6.50 km.
There will be 14 stations on the entire route, of which nine will be on the subway and five on the flyover.
Meanwhile, DMTCL accepted the mega project for various reasons.
However, one of the main objectives is to reduce the traffic around Dhaka city. Modern and safe transit system will be provided for the residents of the city.
The goal is to be able to set up an office in the vicinity of Dhaka. DMTCL believes that the project will directly contribute to the country's GDP growth as well as reduce congestion and pressure in the metropolis.