All Section, City
Industries Minister unveils 'Bangabandhu Corner' at BSFIC
---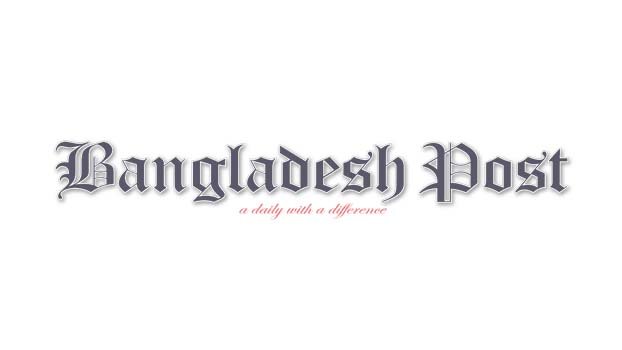 Industries Minister Nurul Majid Mahmud Humayun on Tuesday inaugurated 'Bangabandhu Corner' in memory of Father of the Nation Bangabandhu Sheikh Mujibur Rahman at the premises of Bangladesh Sugar and Food Industries Corporation (BSFIC) in capital's Motijheel area.
Speaking as the chief guest at a discussion meeting organized on the occasion of the birth centenary of the Father of the Nation after the inauguration of Bangabandhu Corner, the Industries Minister said, "We have taken a plan to transform the sugar mills from their present condition."
The minister said various steps have been taken to make the sugar mills profitable. Government is working to develop high yielding sugarcane. The factories are being modernized. He mentioned that the prosperity of the sugar industry would soon return with the joint efforts of all.
BSFIC Chairman Md Arfir Rahman Apu presided over the function and officials and employees of the Ministry of Industries and BSFIC were present.
sThe Industries Minister said Father of the Nation Bangabandhu Sheikh Mujibur Rahman was the undisputed leader of Bangladesh. He gave the instructions for independence on March 7, just as he gave instructions for building the country on January 10. And that is why the country has been established in the seat of dignity with its head held high in the chest of the world, has become economically supportive. He further said that through 'Bangabandhu Corner' set up at BSFIC, the new generation will have an opportunity to know the true history of Father of the Nation Bangabandhu Sheikh Mujibur Rahman's ideology, lifestyle, political philosophy, leadership qualities, overall activities including patriotism and our great liberation war.
In his speech, BSFIC Chairman Md Arfur Rahman outlined the plans adopted by the government to turn Apu Corporation into a for-profit organization.
Later, the Industries Minister unveiled a memoir titled 'Light of Light Bangabandhu' in the light of colorful political life struggle and sacrifice of Father of the Nation Banga­sbandhu Sheikh Mujibur Rahman.