National, Front Page
Huge rush for train tickets, many claim not getting desired seats
---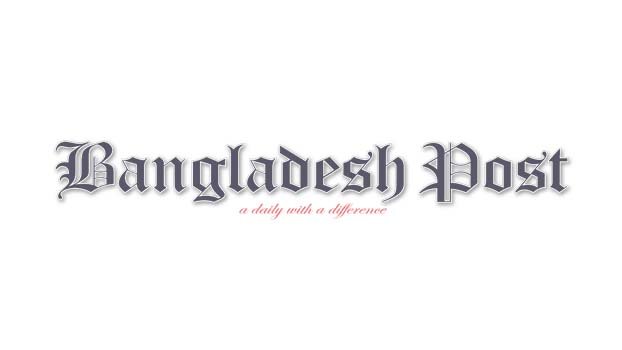 On the second day of sales of Eid advance train tickets, the queue of passengers at the Kamalapur railway station became longer compared to on Sunday.
Most of the passengers sought advance tickets one or two days prior to the beginning of the Eid festival holidays.
During a visit to the largest railways station in the country yesterday at Kamalapur Railway station it was found that thousands of people lined up for tickets. After a while, one or two people were found returning with tickets from the front of the counter. A few claimed that they did not get tickets as per their planned dates and time.
Passengers' alleged that, even though they are passing nights without sleep, they are not getting their desired tickets and the ticket issuing process is too slow.
A passenger who queued for 12 hours during the night, said, "I have waited the whole night in the queue but when I reached the counter I had to take non-ac tickets while I demanded to buy seats in the air-conditioned compartment."
However, Kamalapur Railway Station Manager Mohammad Masud Sarwar said, "For the first time, tickets are being issued from the counter by inputting a National Identity Card number, so there is a slight delay in getting tickets to passengers of different destinations."
Efforts are being made to ensure that all passengers get tickets, said Masud Sarwar, adding that there is only one AC coach in Rangpur, Kurigram and Lalmonirhat Express trains. This coach has 55 seats. If 50 percent of the tickets are sold online, then we have only 25-26 tickets. Hence, many are not getting their desired tickets.
Regarding the suffering of getting tickets online, he said, "If everyone clicks on the website at the same time, there will be a problem. I also mentioned this yesterday. Everyone expects to get their ticket in the early morning. Suppose the system has a ticket that can hit 100 people at a time. But it was observed that one thousand people were hitting there. Then there will be problems."
Meanwhile, due to overcrowding, the temperature around the ticket counters probably increased more than usual. As a result, many passengers were falling sick at the station.
Advance tickets are being sold from a total of five stations including Kamalapur railway station. From Kamalapur station to western and Khulna-bound special train tickets, from Dhaka airport to Chittagong and Noakhali-bound intercity train tickets, from Tejgaon station to Mymensingh, Jamalpur and Dewanganj special to all intercity trains are being given. Tickets for all intercity trains from Fulbaria (old railway station) to Sylhet and Kishoreganj are being sold, railway authorities said.