National, Front Page
DITF draws huge crowds on holiday
---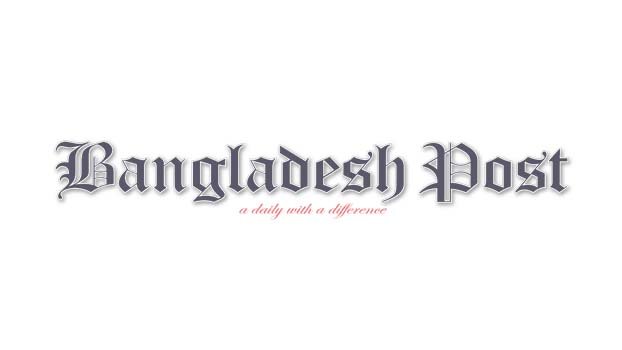 The Dhaka International Trade Fair drew a huge crowd on Friday, a weekly holiday, making traders more optimistic about their sales and promotions.
After noon on the day, people from the capital and surrounding districts started coming to the fair in Bangabandhu Bangladesh-China Friendship Exhibition Center (BBCFEC) in the capital's Purbachal area.
With the increase in the number of buyers and visitors in the fair, vendors are happy to sell different products.
A stream of people entered the fair from noon to evening and from the ticket counter to the entrance - there was a rush of people everywhere.
Security guards and members of law and order forces had to suffer to manage the crowd in an orderly manner.
At noon, the BRTC bus going from Kuril Bishwa Road to the trade fair gate was also overcrowded.
As soon as a bus arrives, it is filled with passengers. Passengers were even seen waiting for tickets at the BRTC counter.
Talking to Bangladesh Post, many pavilions-in-charge of companies said they have come up with a whole new range of products in different sizes and designs at the month-long Dhaka International Trade Fair.
They said it has been great to have a fair here (Purbachal) as an open environment.
We are happy as sales of different items have marked a rise from the last few days, they said.
Suraiya, a resident of Gulshan, said, "I am looking for big discounts. I bought some clothes at a big discount. Besides, I bought food items at Tk 500 and packages and toys for my children."
Meanwhile, Prime Minister Sheikh Hasina inaugurated the 27th edition of the trade Fair formally on January 01. This year, DITF will host a total of 331 stalls and 57 pavilions and mini pavilions.
There will be 17 stalls by companies from 10 countries, including Singapore, Hong Kong, Indonesia, Turkey, Malaysia, India, Pakistan and South Korea.
Like last year, the fair committee has set up a special BRTC bus service from Kuril Bishwa Road to Purbachal to make it easy for visitors to travel.
Apart from a huge parking lot, the exhibition centre on the outskirts of the capital also has an auditorium, conference rooms, restaurant, children's play area, prayer room, medical booth, guest rooms, built-in public address system and a modern firefighting system.
The entry fee for this fair will be the same as last time. It will be Tk 40 for adults and Tk 20 for children.