All Section, City
BNP's remarks on draft EC law prove hollowness of its politics: Hasan
---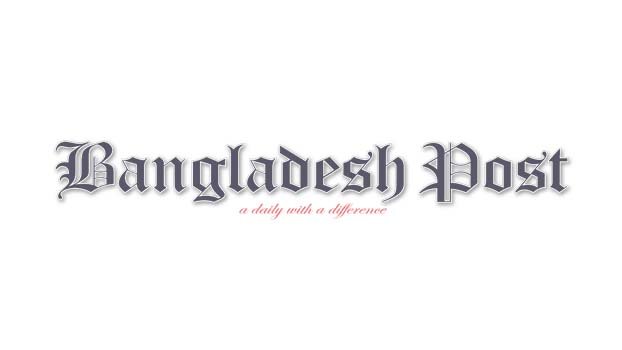 Coming down heavily on BNP leaders, Information and Broadcasting Minister Dr Hasan Mahmud on Tuesday said their statements over the Cabinet's approval to the draft Election Commission (EC) law proved the hollowness of their politics and the habit of saying 'no' in every matter.
"You know that the government has sent the draft Election Commission law to the cabinet and the cabinet has approved it. In our constitution, it is mentioned that the Election Commission will be formed through a law. But the law was not enacted even in the last 50 years," he said.
Hasan added: "During the Presidential dialogues with different political parties, many suggested enactment of a law. In this context, the government has taken steps for enacting a law so that the Election Commission could be formed through the law."
The minister stated these, addressing a view exchange meeting with journalists at the meeting room of his ministry at the Secretariat in the capital. He said BNP held press conference on Tuesday to make the good initiative of the government questionable. It seemed that BNP leader Nazrul Islam Khan didn't read the draft law and even the BNP leaders who made the statement of the press conference also didn't read it (law), he added.
He said the BNP leaders gave the statement without reading and knowing that there is no scope of appointing any person from the private sector or any lawyer in the commission. But it was clearly mentioned in the draft that if any person who is working in public or judicial or semi-government or private sectors for 20 years, he or she can be appointed as an election commissioner, he added.
Read More: BNP leaders inciting violence in name of rally: Quader
The minister said, in the same press conference, Nazrul Islam Khan told that they would not go to any election under this government which means they are determined to not to take part in polls anyway. The government has taken a good initiative which was appreciated by the countrymen, said Hasan, also Awami League joint general secretary.
Even, he said, a few days ago, expert lawyers and leaders of civil society proposed to form a law in different meetings with the law minister. But, BNP has a habit of saying 'no' in every matter which is really regretful, he added.
Replying to a query over an article published in a daily newspaper on lobby firms issue, Hasan said BNP has given no any statement on this issue. But, an article was published in the first page of a daily newspaper in the name of news analysis to protect BNP, he added.
He said different governments of the world including that of Bangladesh also did lobby through PR firms to increase export and images. But, BNP appointed the lobby firms with illegal money to spread propaganda against the country and to tarnish its image and to create barriers in export trade, he added.
Hasan said State Minister for Foreign Affairs Shahriar Alam has said that BNP made an agreement with a lobby firm by using their Naya Paltan office address and paid about Taka 17 crore to the firm. Shahriar Alam also said that BNP has already spent about $3.75 million, he added.
Even they (BNP) made agreements with different lobby firms with different names and addresses, he said, adding, they have spent millions of dollars in this area.
The minister said, "How they (BNP) get the money? Did they submit the expenditure information to the Election Commission or took approval from the Bangladesh Bank? They did nothing. So, it is really regrettable."
Replying to another query, Hasan said Toimur Alam Khandaker has popularity and it was proved in Naryanganj City Corporation polls. His role in competing in the polls is appraisable and the election was really fantastic, he added. He said, in fact, BNP is not able to tolerate such a fantastic election. For this, they expelled him (Taimur) from the party, the minister added.