Country
Abundant winter vegetable supply in Bogura markets
---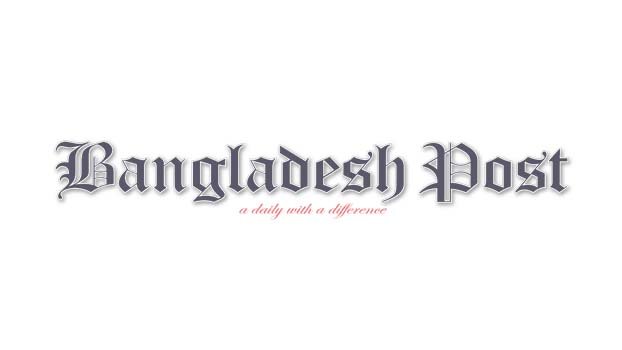 Even well ahead of the winter season, an abundant supply and sale of winter vegetables is being noticed in almost all hats and markets of Bogura district now.
Farmers are also very happy with a bumper production and by getting a satisfactory price of those winter vegetables. Not only in Bogura but also the winter vegetables produced here are being supplied to various districts of the country.
Agriculture department sources informed, a total of 42 varieties of vegetables are grown in Bogura district all around the year but, during the winter season, most of the varieties are cultivated and grown.
Read more: Vegetables, chicken price dearer
Department of Agriculture (DAE) officials were advising the farmers to grow more improved varieties of vegetables. Many farmers have already cultivated advanced varieties of winter vegetables which are already in the markets and are being sold at a high price. Farmers of some upazilas of the district have cultivated advanced varieties of Radish, Cauli flower, Cabbage, Brinjal, Gourd, Sweet Gourd, Tomato, Spinach and bean. However, vegetables are grown at a large scale during the winter season.
DAE sources in Bogura informed, a huge quantity of vegetables are grown at Bamunia, Shah Nagar, Kamarpara, Amrul, Darigachha, Gohail, Jamadara, Durulia, Khottapara, Lahiripara, Shakharia villages under various unions of Shahanpur and Bogura sadar upazilas. Moreover, in Shibganj, Kahaloo, Sonatola, Sariakandi, Dupchachia, Sherpur and Adamdighi upazilas varieties of winter vegetables are grown.
At the wholesale vegetables market at Mohasthangarh bean was seen to sell at Tk 4,000 per maund, Cualiflower at Tk 3,600 per maund, Brinjal at Tk 600 per maund, Radish at Tk 1,400 per maund, Patol at Tk 900 per maund, Gourd at Tk 10 to 20 per piece and Sweet Gourd at Tk 1,000 per maund.
Vegetable farmer Abdur Rajjak of Bogura sadar area informed they were cultivating advanced varieties of winter vegetables in their fields and were earning a good profit.
Vegetables trader Abdur Rahman at Mohasthan hat informed, he sends lau and other vegetables to Sylhet regularly. He said, at present market he is purchasing a piece of lau at Tk 10 to 20 and it costs him Tk 6 to 7 more to send that to Sylhet.
Deputy Assistant Agricultural Officer of Bogura DAE Md Faridur Rahman informed, huge quantities of vegetables are grown in all 12 upazilas of Bogura. In fact, vegetables produced in Bogura meet the need of Dhaka and neighbouring districts of the country.
He further mentioned, a target of producing 427,343 metric tonnes of vegetables by cultivating 18,188 hectares of land has been fixed this year.
Read more: Growing vegetables on abandoned lands gains popularity
Bogura DAE Addnl DD Enamul Haque informed, vegetables are grown in the district round the year. Every year four lakh metric tonnes of vegetables are produced every year of which some 2.25 metric tonnes are sold to the local markets and the rests are supplied to various districts of the country.