All Section, City
Zia rehabilitated Bangabandhu killers abroad: Quader
---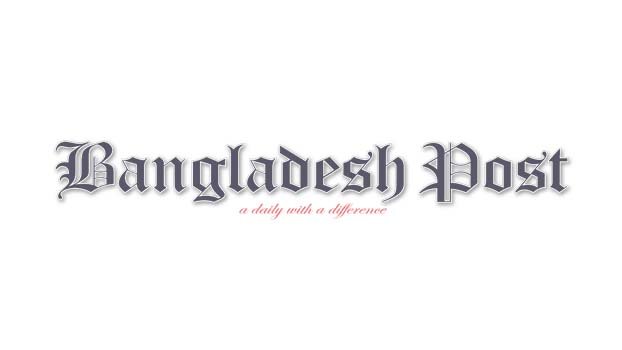 Minister of Road Transport and Bridges Obaidul Quader said that Ziaur Rahman sent the killers of Bangabandhu safely abroad and gave them jobs in different embassies of Bangladesh.
He said these things at the pre-exhibition meeting of the artwork titled 'Inspirational Mother' on the occasion of the 92nd birthday of Bangamata Sheikh Fojilatunnesa Mujib at the National Museum Auditorium on Saturday. It was organized by Bangladesh Awami League's sub-committee on education and human resources.
Addressing BNP, Obaidul Quader said, I will ask a question today, I have asked this question many times in August. I didn't get a reply. Bangabandhu's murderers were sent abroad safely on August 15, who gave jobs in different embassies of Bangladesh? Ziaur Rahman. Khandkar Mushtaq replaced Mir Zafar Ali Khan of Palashi. Commander Yar Latif, Ziaur Rahman in place of Roy Durlav shed the blood of betrayal at 75. Why the murderers of 75 were rewarded. BNP will never be able to answer this question. The Indemnity Audience was included in the 5th Amendment of the Constitution to stop the trial of murderers, by their leader Ziaur Rahman.
He said, "How will there be a working relationship with them in politics?" Sometimes I wonder how to work with the killers of 75 in the political arena. Who are they? They do the politics of those whose politics was the politics of murder-conspiracy. Those born from the barrel of a gun. They were the masterminds behind the assassination of Bangabandhu, who carried out the grenade attack on Sheikh Hasina as the prime target on August 21. How to do politics with them. They are the ones who raised the wall of work relationship.
The bridge minister said, 'Bangmata Fajilatun Nescha Mujib was not only the consort of Father of the Nation Bangabandhu Sheikh Mujibur Rahman, but also a fellow soldier and colleague. Political colleagues in silence. Silent comrades of politics. Three sons of Bangamata Sheikh Fazilatun Necha Mujib. They were killed to do politics in the future, that's why this attack. But I want to know, Begum Mujib did not do active politics. Why this innocent woman was killed? Nine-year-old child Sheikh Russell Keno was a victim of murder. What is their crime.
Awami League Education and Human Resource Sub-Committee Chairman Professor Abdul Khalek, Education and Human Resource Affairs Secretary Shamsun Nahar Champa, Professor Nasreen Ahmed, Painter Hashem Khan, Chhatra League Former President and Education and Human Resource Sub-Committee Badiuzzaman Sohag spoke on the occasion.