Country
Youths urged to stand by flood-hit people
'Mehmankhana' distributing cooked food in Sylhet's Zakiganj
---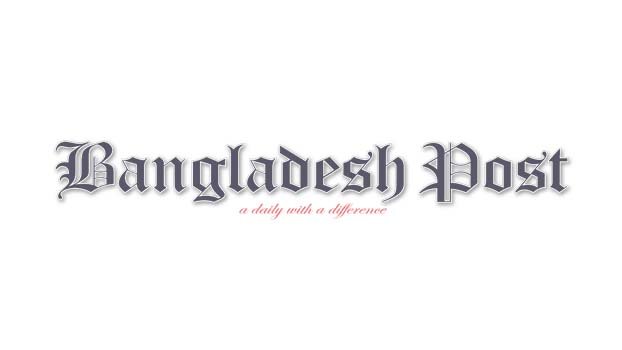 'Mehmankhana', a Dhaka's Lalmatia-based initiative of a group of youths who voluntarily feed poor people, has been distributing cooked food among flood-hit people at Zakiganj upazila in Sylhet since May 22.
A 15-meber team of the 'Mehmankhana' is now staying at the upazila to stand beside poor people. The volunteers are staying at Eidgah Bazar High School in Khalachhara union of the upazila. They set up a temporary camp there to distribute food items and cooked food among the flood-hit poor people.
Team Zakiganj, a local voluntary platform of youths, is providing overall support to the volunteers of 'Mehmankhana'.
Members of the voluntary group 'Mehmankhana' with the help of the local youths have been distributing food and cooking meals among poor people of Saitshoula, Islampur, Duparipar, Terapur, Bon Terapur, Mulikandi, Bonagram and Telikandi villages of Khalachhara union.
Asma Akhtar Liza, president of 'Mehmankhana' Trust, said that the volunteers coming from different parts of the country have been arranging and distributing cooked food and other food items among 1000 to 1500 flood affected people every day since May 22.
She called upon the people, especially youths, to stand beside flood-hit people of Sylhet region as many people have been facing sufferings following the flash flood.
The youths of the country should come forward to deal with the post-flood damage in the region, she added.
The flash flood hit different upazilas of Sylhet in this month. Now the flood situation has improved. But it is now very urgent to stand beside the people seriously affected by the flood with necessary support.
During this period, dry and cooked food, pure drinking water and life-saving medicines are very necessary.
Alongside the government, the non-government organisations should come forward to help the flood affected people, said some locals.