National
Yield of litchi low this time in Ishwardi
Market price estimated at Tk 250 crore
---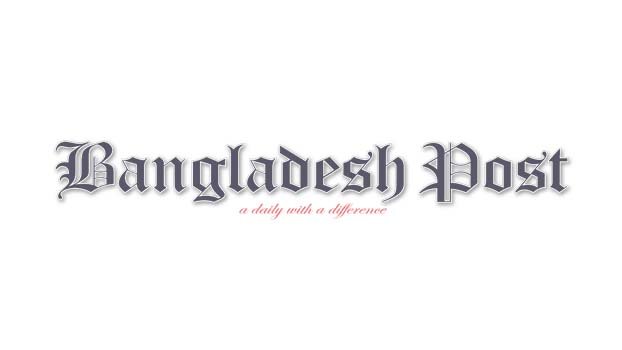 Sweet delicious litchi of native variety has started coming to the markets of Ishwardi upazila in Pabna. This year as the yield of Litchi has been low in the area they are being sold at a high price. Though the yield has been less, litchi farmer and traders are very happy to get good prices for them.
Bombay litchi will start coming to the markets after a week native varieties run out. From the next day of the Eid, along with the local buyers, wholesale buyers from capital Dhaka, Chattogram and different districts of the country started coming to the markets in Ishwardi to buy the litchis.
According to Ishwardi Upazila Agricultural Extension Officer's Office, Litchi has been produced on 3,000 hectares of land in seven unions and municipal area of the upazila. Of them the highest amount of litchi has been produced in Salimpur, Sahapur, Lakshmikunda and Dashuria Union of the upazila.
Apart from this, litchi farming is increasing in Muladiya, Pakshi and Shara Union along with the municipal area. As the soil of the upazila is highly suitable for litchi cultivation, litchi is being commercially cultivated for the last 30 years here. In the last season, litchi produced on the same amount of land was sold for over Tk 500 crore.
Various Hats and Bazars in the upazila including Jaynagar Shimulatala, Jaynagar Bishwaroad More, Mirakamari Munnar More in Salimpur, Silimpur, Basherbada, Aotapara, Dashuria Bazar and Muladuli in Sahapur union are now getting thronged by buyers and sellers of litchi.
Litchi farmers said that they had started selling litchi even before the Eid. Already wholesale buyers from different districts of the country including Dhaka, Chattogram, Tangail, Khulna, Jashore Kushtia, Faridpur, Magura, Rajbari, Madaripur and Barisal have arrived in Ishwardi to buy litchi and they will stay here until the famous Bombay litchi will be sold in the markets, said Habibur Rahman Khan, the market lessee of Jaynagar Shimultala Litchi Hat.
Visiting Joynagar Shimultala Litchi Hat in Salimpur Union on Tuesday early morning it was seen that, in this market each thousands of domestic (Mozaffar) litchis were being sold at Tk 1,800 to 2,000. As retail 100 litchis were being sold at Tk 180 to 200. Due to the lesser yield of litchi this year, the supply is also quite low in the markets.
Local litchi farmers said there is no alternative to rain for the survival of litchi buds. There had been only a slight amount of rain this time till the litchi became mature. Due the hit wave
going on since April a huge amount of litchi buds fell off and got cracked. So, the yield of litchi has come down to half of last year's yield.
Litchi farmer of Daraga Bazar area of Dashuria Union Jamshed Sardar, who came to the market, said that he had a yield, less than half of last year in his 50 litchi trees. The litchi farmers were disappointed due to lower buds and rough weather this time. He said he runs his family throughout the year selling litchi but this time the yield is so low that it won't even suffice for six months. He sold two thousand local litchis for Tk 3,600 in the market.
Habibur Rahman Khan, lessee of Simultala Litchi Hat and owner of Khan Darbar Sharif Fol Vandar Habibur Rahman Khan said, about a week later, the country's famous and delicious Bombay litchi will start coming to local markets. The price of Bombay Litchi is a higher than the native varieties. Each thousand of Bombay litchi is sold for Tk 2,200 to 2,400. The price of Lichi is high this year as the yield was lesser, so many farmers will be able to compensate the damage, he added.
Upazila Agriculture Officer Agriculturist Abdul Latif said Litchi is one of the main financial crops of the area. Local people have become self-reliant by cultivating litchi commercially. There are 3 lakh litichi trees in the upazila. Each of the trees produces up to 3 thousand to 30 thousand litchis every year. Due to the excellent yield the market value was worth 500 crore. However, as the yield was less this time, the market value is expected to be around Tk 200 to 250 crore, he added.