All Section, City
'We all are still inspired by Mahatma Ghandhi'
Cycle rally held, Indian HC meets DU VC
---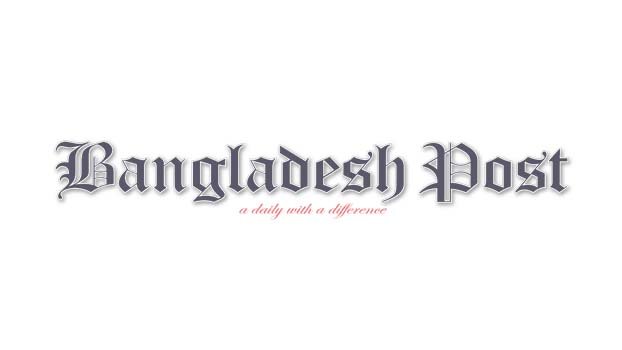 Dhaka University and Indian High Commission jointly organised a cycle rally on DU campus on Saturday to mark the 150th birth anniversary of Mahatma Gandhi.
Vice Chancellor of Dhaka University Prof Dr Md Akhtaruzzaman and Indian High Commissioner in Bangladesh Riva Gaguly Das inaugurated the rally at the foot of Aparajeyo Bangla.
DU Arts Faculty Dean Prof Dr Abu Md. Delwar Hossain and Proctor Prof. Dr. AKM Golam Rabbani were present at the time, among others. Members of DU Cycling Club took part in the rally.
Paying glowing tributes to the memory of Mahatma Gandhi, Prof Akhtaruzzaman said, "We all are still inspired by Mahatma Ghandhi's non-violence and non-cooperation movements."
He urged the youngsters to follow Mahatma Gandhi's philosophy, ideals and messages to carry forward our society and civilization.
Riva Gaguly Das said, "We are living in a time when the messages and ideas of Mahatma Gandhi are more relevant than that of the time in which he lived. Even now, his life and messages inspire millions across the world."
Meanwhile, the Indian High Commissioner called on the DU VC at the latter's office of the university. DU Jagannath Hall Provost Prof. Dr. Mihir Lal Saha, Director of DU Public Relations Office Mahmood Alam and high officials of Indian High Commission were present on this occasion.
During the meeting, they discussed matters of mutual interest. They exchanged views regarding the programms being chalked out by Dhaka University to observe the birth centenary of Father of the Nation Bangabandhu Sheikh Mujibur Rahman in a befitting manner.
As a part of DU celebrations 'Bangabandhu Lecture Series' will be held at Dhaka University in which some renowned Indian academics will be invited to deliver lectures.
In this regard DU VC sought cooperation from Indian High Commissioner. In observance of Bangabandhu's birth centenary Indian High Commissioner Riva Gaguly Das assured DU VC of providing all sorts of help and cooperation to make both DU and national level progrmms a grand success.