National, Back Page
'Wazed Miah will remain alive forever through his ideals, values and works'
---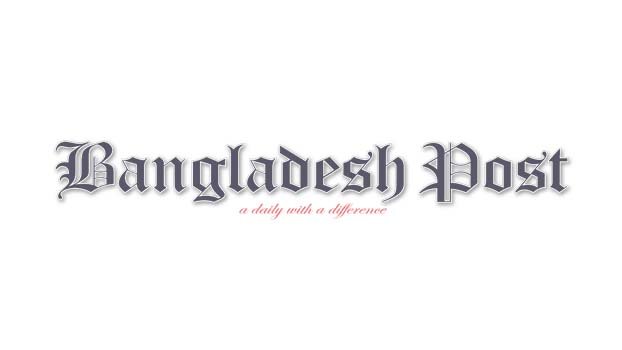 JatiyaSangsad (JS) Speaker DrShirinSharminChaudhury on Saturday said that world famous nuclear scientist late Dr MA Wazed Miah will remain alive forever through his ideals, values and works.
"DrWazed Miah has left the mark of merit everywhere throughout his education and career. Hailing from remote area Pirganj, he gained international reputation and contributed to nuclear science with his honesty, dedication and efficiency going beyond the borders," she said.
The Speaker made the remarks while speaking at a discussion and book unveiling ceremony at the Jatiya Press Club (JPC) in the capital marking the 81st birth anniversary of DrWazed, said a press release.
Dr MA Wazed Miah Memorial Foundation organized the function where the book titled 'BishistaParamanuBigghaniDr MA WazedMiah'rKarmamayJibon', which highlighted his eventful life, was unwrapped.
Convener of the discussion and book unveiling ceremony AbulKalam Azad presided over the function while Prime Minister's former Information Advisor Iqbal Sobhan Chowdhury spoke as the chief discussant.
Prime Minister's Special Assistant Dr Shaheed Hossain virtually addressed the event while Bangladesh Atomic Energy Commission (BAEC) Chairman DrAshoke Kumar Paul, JPC President Farida Yeasmin, Pirganj (Rangpur) Samiti President and Additional Secretary of the Education Ministry ANM Al Feroze spoke as special guests.
Since Father of the Nation Bangabandhu Sheikh Mujibur Rahman wanted to utilize the potentials of meritorious youths, DrSharmin said, DrWazed drew attention of Bangabandhu with his marks of talent in the education as well as political association.
Noting that the eventful life of DrWazed has been manifested in the newly launched book appropriately in a lucid language, she thanked the writer and publisher of the research-based book.
PhD researcher of Rajshahi University Asaduzzaman wrote the book while owner of AgamiPrakashani Osman Gani published it.
Along with the day based programmes, the speaker urged the foundation to come forward with various initiatives to build a science oriented youth society and provide various assistances including stipends to poor and underprivileged students in Pirganj.
BFUJ-Bangladesh Federal Union of Journalists President Omar Faruque, TV Today Chief Editor Monjurul Ahsan Bulbul, JPC General Secretary Shyamal Dutta, Dhaka Union of Journalists (DUJ) former president QuddusAfrad, Bangabandhu Nuclear Scientist Council President Dr AKM FazleKibria, BAEC Chief Scientific Officer Dr AFM Mizanur Rahman and Central President of Dr MA Wazed Miah Memorial Foundation AKM FarhadulKabir as well as writer and publisher of the book were present at the programme, among others.
On February 16 in 1942, the nuclear scientist Dr MA Wazed Miah, affectionately called as 'Sudha Miah', was born in a respectable Muslim family of LaldigheeFatehpur village in Pirganj upazila of Rangpur.
He breathed his last in Dhaka on May 9, 2009 at the age of 67 and was buried at their family graveyard in his native village LaldigheeFatehpur at Pirganj upazila.