National
Water logging hits harvest of Boro paddy in Kharchar Haor
---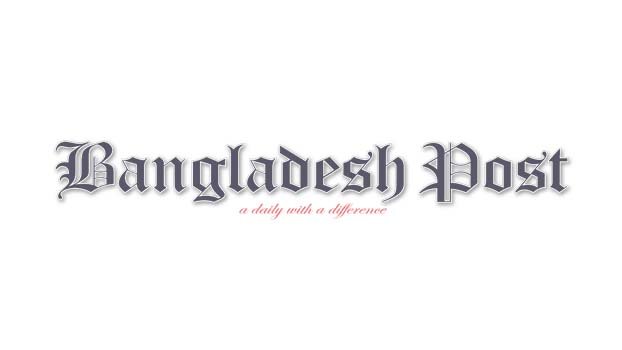 Farmers at Kharchar Haor in Sunamganj are worried as the rainfall of last several days left the standing paddy in the Haor waterlogged. Agriculture Officials in the district, however, assured that the waterlogging will cause no harm to the paddy as well as for the farmers.
Farmers of the district informed the Kharchar Haor is situated in Sunamganj Sadar upazila and Biswambharpur upazila in Sylhet. Due to incessant rainfall of last several days, water levels of all rivers of the district have been increased and waterlogging has been created in the low lying areas including at the Kharchar Haor and some surrounding haors.
Farmers are reaping the paddy from the haor-land apprehending to plunge the standing paddy in case of further rainfall at the upstream.
However, authorities of Water Development Board (WDB) have warned the local people of early flooding at the haor region. Abdul Ahed, Deputy Commissioner of Sunamganj has also called upon the farmers of the region through microphones to reap the paddy from the haor as soon as possible to avoid any catastrophes.
Ershad Mia, a farmer of haor area informed, some paddy of Kharchar haor have been inundated and farmers were reaping those. But, some farmers are also reaping even not-fully ripened paddy fearing an early flood. Most of the paddy of low-lying hoar areas have already been reaped, he said.
Another farmer Mujibur Rahman said, waterlogging at the haor has been created as water is not being extracted out from the haor. As a result, farmers were reaping even unripened paddy to avoid those being plunged under water.
Abul Kalam of Tukergaon village informed, all BRRI-28 variety of paddy at the haor have been reaped but the BRRI-29 variety of paddy which has been cultivated on raised land has not yet been ripened and that will also be ready to reap within a couple of days. He hoped, waterlogging will cause no harm to the paddy.
Dipak Kumar Das, Agriculture Officer of Bishwambharpur upazila informed, waterlogging has been created in some low lying haor areas but farmers have reaped their paddy before waterlogging. He added, already paddy of some 2,650 hectares of land out of total 2,800 hectares has been reaped and rest of paddy is on the high ground which would also be reaped within a day or two.
Sabibur Rahman, Executive Engineer of Sunamganj Water Development Board informed, a total of 216 millimetres of rainfall has been recorded in Sunamganj during April-16 to 25. Waterlogging may be created in some low lying areas of the haor region due to the rainfall, he added.