National
View-exchange meeting held at Uttara EPZ
---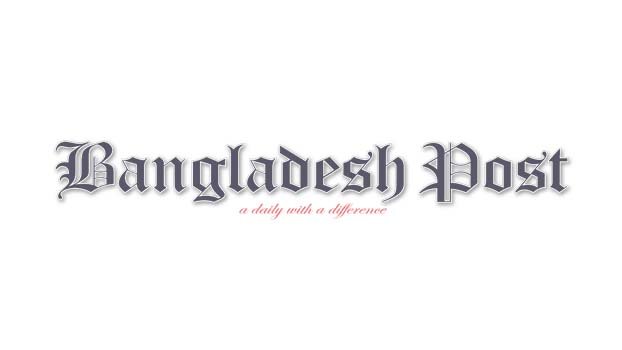 A view exchange meeting was held at Evergreen Conference Room of Uttara EPZ in Nilphamari on Monday. The journalists of different print and electronic media were present at the meeting.
Felix Y.C. Chang, Chairman and CEO of the EPF, EPF's Deputy General Manager Major Quazi Ferdaus-Ul-Alam (Retd) and Major Md. Harun Or Rashid (Retd), Deputy General Manager Evergreen Housekeepers Training Center Ltd were present at the meeting.
In a large hall-size production unit of the Evergreen Products Factory (EPF), a group of women twist silky hair on mannequin heads. They form braids in halo, Fulani, crochet, ghana or cornrow styles. Carefully, others comb the premed, dyed hair. This is a traditional exhibition of Bangladeshi village women, doing hairdressing for their daughters or sisters during their leisure time in their courtyards. They also have male companions drawing bunches of unbundled hair through hair hackles clamped to workbenches.
Felix Y.C. Chang, Chairman and CEO of the EPF said, "I am highly pleased to conduct my business here. But on last 27 June, 2020 we experienced a very sad and heinous incident that was totally unexpected.
I think that some hot tempered and selfish people are plotting against my company. They have ill motive. That's why they entered the factory in the guise of my employees.
They also misguided some workers and started the destruction. At first, they smashed the CC TV Cameras and broke down the production equipments and office of the Company. Then they stole 90 Lac taka cash from the account section."
"I want exemplary punishment of the persons who are closely related to the sad incident. Nearly 22 thousands workers are working in my company. Among them nearly 92 percent workers are women.
The women are highly benefited from this company. They enjoy the maternal leave. They are leading a solvent lives because of working here. They have changed their life styles also.
They are contributing not only in their family but also in country's income. I want a favorable situation to continue my business here. In this case, I expect co-operation from all sides", he added.