National, Front Page
US notes RAB's amazing progress
Says Donald Lu
---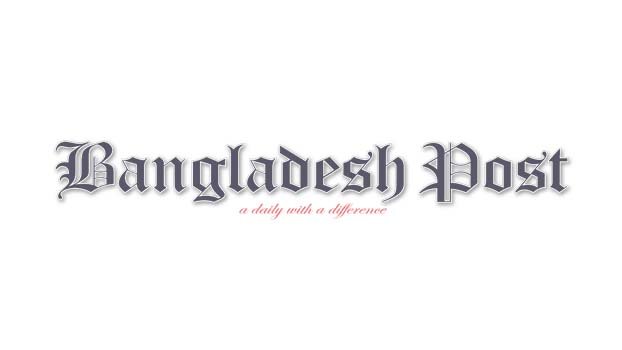 Visiting US Assistant Secretary of State Donald Lu on Sunday said that the Rapid Action Battalion (RAB) has made "tremendous progress" in "respecting human rights" while discharging their duties.
He said this indicates that RAB is able to carry out its function respecting human rights.
He made those comments after his meeting with foreign minister Dr. AK Abdul Momen, home minister Asaduzzaman Khan, state minister for foreign affairs Md Shahriar Alam, and foreign secretary Masud Bin Momen.
"We had quite a good discussion about the RAB. If you have seen the statement this week by the Human Rights Watch, they recognized and we recognized tremendous progress in the area of reducing extra judicial killings by the RAB," he told reporters.
"This is amazing work. It shows the RAB is able to carry out its important counterterrorism and law enforcement function while respecting human rights".
Lu, President Joe Biden's point person for South Asia, came to Dhaka on Saturday night for a short trip.
The RAB issue came to the fore as the US State Department imposed a sanction on RAB and some of its top former and current officials more than a year ago alleging a violation of human rights.
The home minister said the US side did not discuss anything on the reforms of RAB; rather they described RAB's current activities as "satisfactory."
"Withdrawal of sanctions is a complex process and it might take time," he said, adding that Bangladesh is on the right track to complete the process but there is no timeframe for the withdrawal of the sanctions.
Lu referred to Human Rights Watch's recent statement that recognized "incredible success" in reducing extra judicial killing.
About his meeting at the foreign office, Lu said: "We had very honest and open discussions with the Bangladesh foreign minister and secretary. We have expressed our commitment to democracy and human rights."
The top US official said the US would speak when it sees problems and offer suggestions.
"We will stand up for freedom of speech, freedom of expression," he added.
Replying to a question on the Generalized System of Preferences (GSP), Lu said that Bangladesh would be the first country to be eligible for the GSP if the US Congress authorises the trading scheme.
"We are still waiting for our Congress to authorize GSP to any country. We are working very closely with the government. So, when it is authorized, the first country on the list will be Bangladesh," he said.
GSP is a trade advantage offered to different countries in the world by the European Union and the United States.
Bangladesh used to get the privilege to some products until 2015 when President Barack Obama revoked that citing labour safety and rights concerns following the collapse of Rana Plaza building.