Country
Unmanaged medical waste poses threat to public health, environment
Study shows country's 93.4pc of total medical and health care waste left unmanaged
---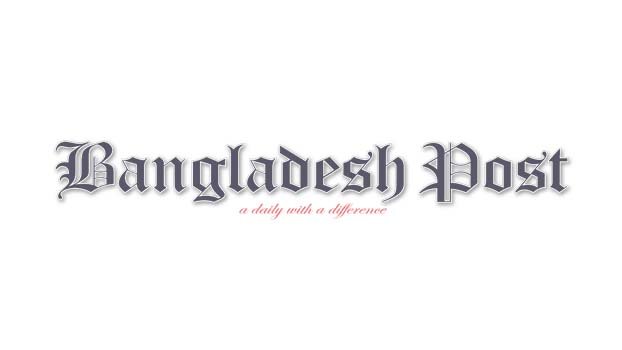 The indiscriminate dumping of medical and health care waste across the country poses a significant threat to human health and the environment, but the issues continue to be ignored despite the massive risk; a recent study shows that country's 93.4 percent of total medical and health care waste still remains unmanaged, and eventually released to the environment in some way.
However, Prof. Dr Md. Mazharul Haque, Line Director (HSM) of Directorate General of Health Services told Bangladesh Post, "We all are also highly concerned over the issues as it cannot be resolved just by applying the law, policy. So, we are now planning to set up waste treatment plants centrally and to develop the entire waste management system in the country. Dr. Md. Mostafizur Rahman, Associate Professor, Department of Environmental Sciences of Jahangirnagar University told The Bangladesh Post that the entire biomedical waste management system should be designed in a new way and must be tracked by the authorities to ensure the waste is treated in proper way and to implement relevant activities, otherwise, none of initiatives would be effective.
During a recent visit to Savar on the outskirts of the capital, it was seen that many private clinics, hospitals, and diagnostic centres indiscriminately hand over their health care and medical waste to municipal waste collectors and other waste pickers, which is then either released into the environment in some way or dumped and treated as general waste at unsanitary landfills. Furthermore, there is no record of where the remainder of the liquid waste is discharged. Besides, apparently, Savar municipality authorities don't have any designated waste landfills, and allegedly, municipality authorities directly dump their waste into the adjacent Bangshi River, which implies the hazardous medical waste is also released into the river without treatment.
Even children waste pickers are also seen segregating the hazardous medical waste in an open place next to a private clinic named Super Medical Hospital, located in Savar Bazar Bus Stand area.
One of the children named Anik, aged around 10 years old said he, along with 3 to 4 other children, works for a man named Toslim Mia, and that each of them gets paid taka 7 to10,000 each month. "We typically separate syringes, needles, and saline packets, which are then sent to other collectors and recycled for reuse", Anik told Bangladesh Post. Toslim said he has been collecting medical waste from Super Medical Hospital for last 3 years, and gets paid taka 3000 by the hospital authority for doing so. Although the hospital authorities claimed they had a contract with PRISM Bangladesh Foundation and mistakenly the hazardous medical waste was mistakenly passed to Toslim.
Mostafizur Rahman said during a recent study he found that there are around 654 government hospitals and 5055 private hospitals and clinics with 141 903 beds in total, along with an additional 9061 diagnostic centre beds across the country and all of which lead to the generation of huge amounts of medical and healthcare waste, and 93.4 percent of that waste still unmanaged.He said at present the average medical waste generation rate is 1.63 to1.99 kg per bed per day in the capital Dhaka, and at least 14500 tonnes of waste from healthcare sector was generated across the country amid COVID-19 in April 2020, where in an average 206 tonnes of medical waste was produced each day in Dhaka alone during the period. Besides, more than 40 000 informal waste pickers working across the country are at significant risk of contracting a variety of infectious illnesses since they work without proper protection.
So the poor biomedical waste management system poses a large environmental threat and might create a prolonged public health hazard and would be a potential source of re-emerging infection, Rahman said, adding that a policy-level paradigm change toward a strategic medical waste management system is required to develop a sustainable health care system in the country.
Contacted Tarit Kanti Biswas, Technical Consultant (Medical Waste Management) of Directorate General of Health Service said they even don't know the total amount of waste generated across the country and suspect that at least 50 percent of the hazardous waste of capital Dhaka eventually released into the environment somehow.He said country's health department is now working to develop the entire waste management system, including plans to centrally establish treatment plants, as well as facilities in government hospitals countrywide, as it is not possible to resist waste discharge to the environment without developing the entire system.
"If we compelled all waste producers to manage their own waste at their establishments, they would be unable to do so. As a result, the outcome would be the same as it is now. So now our first priority is to set up waste treatment plant centrally", Biswas added.