National
Unlicensed, low-quality pvt hospitals mushroom in Savar
---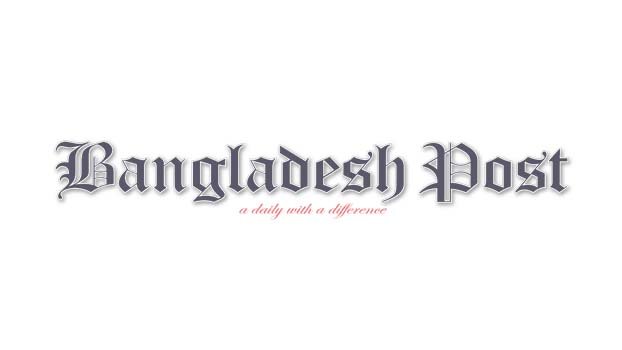 Most of the private clinics, hospitals, and diagnostic centres in Savar, on the outskirts of the capital, don't maintain standard health service rules.
They don't obey the safe blood transfusion act of 2002 or maintain proper management of hospital's waste, which is possessing extreme health risks for the patients.
"We often visit private hospitals, clinics, and diagnostic centres as part of our regular activities, and warn the patients if any irregularities are found there, sometimes we even conduct operations", said Dr Sayemul Huda, Upazila Health and Family Planning Officer of Savar.
It was learned after reviewing some letters of Dhaka district civil surgeon that were sent to several hospital and clinics owners on December 7 last year, where the district health authority ordered to temporarily keep closed some of those clinics, and hospitals including Dwip Clinic and Diagnostic Centre, Hemayetpur Central Hospital, Samata Medical and Diagnostic Center, Mamataz Uddin General Hospital, as they found traces of extreme irregularities during inspection there.
These clinics and hospitals run blood transfusion activities without license, doesn't have proper waste management, do not follow standard operating procedure in emergency service, lacks normal delivery room, hygienic pathology, proper color bin for waste management.
Bangladesh Post got some of those letters sent by the civil surgeon in hand. However, local health administration claimed that those organizations resolved the issues later, therefore they did not take any legal action against them afterwards.
"Those health organizations have resolved the issues later and submitted proper documents as proof", Dr. Sayemul Huda told The Bangladesh Post.
When asked, Rashedul Hasan Sohag, Manager of Dwip Clinic and Diagnostic Center said, "We are sorry and have already stopped blood cross-matching, screening and all kind of unpermitted medical process. We have resolved all the issues regarding irregularities, and I can assure you that it will not happen again in future".
According to the 'Medical Practice and Private Clinics and Laboratories (Regulation) Ordinance, 1982' at least one registered medical practitioner is mandatory round the clock for every 10 beds, as well as according to the licensing condition, there should be minimum 6 trained nurses with a diploma background for every 10 beds. Moreover, every clinic must have the proper facility to manage emergency situation.
Nevertheless, this correspondent did not found enough doctors, nurses, and the facility to manage emergency service while visiting Jamuna Digital Hospital, Lab Star Digital Hospital, and New Life Care Hospital along with some other clinics and hospitals in the area. Even this correspondent found that they don't even have proper document to operate private hospital, clinic, and diagnostic centres.
When asked, Md. Harun, the Managing director of New Life Care Hospital said, "We applied for the license, hopefully, we will get it soon". On the other hand, Mizanur Rahman, owner of Lab Star Hospital and Diagnostic Center replied the same when asked about their license.
According to the Safe blood transfusion act, no health centres are permitted to operate cross-match of blood, screening, blood transfusion, or preserve any blood ingredients, without permission or blood bank license. However, after visiting and talking to several private clinic and hospitals authority, it was learned that most of these organizations run these process without following proper guidelines.
Moreover, many unlicensed private hospitals, clinics, and diagnostic centers run their operation in Savar, but Upazila Health Administration said they have no information about any unlicensed private health center in the area.
According to the website information of the Director General of Health Service (DGHS), the number of licensed hospital and clinic in Savar Upazila is only 38, and the number of diagnostic centers is 50, which clearly means the rest are operating illegally.
"We don't have any information of unlicensed hospital, clinic or diagnostic center running in the area. If we find any unlicensed hospitals or clinics we will shut them by conducting mobile court drive", said Dr. Sayemul Huda.