Country
Unauthorised paddy farming on Mobarakganj sugar mill's land
Discouraging farmers in sugarcane farming
---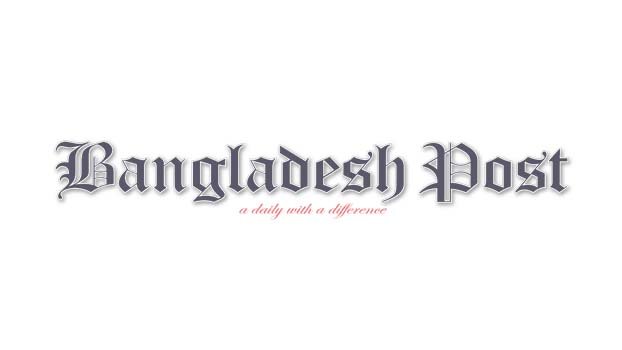 Unauthorized farming of paddy in the sub zone area of state owned Mobarakganj Sugar Mills (MKSM) limited at Kaliganj upazila of Jhenaidah has been discouraging the farmers in cultivating sugarcane when the authorities have given lease of the mills land for paddy farming for years ignoring mills rules.
It has created dissatisfaction among the workers and employees of the mills as both mills authorities with the collaboration of a section of unscrupulous employees were allegedly involved in making unauthorized activities.
Locals and a number of workers and employees of MKSM when contacted said the leasing system was introduced a few years back by a section of unscrupulous officials of the mills and its employees. They have allegedly given lease of huge lands for paddy and other crop farming.
This correspondent witnessed a signboard was hanged for a demonstration plot of BRRI 87 varieties of paddy against some Aminur Rahman of Foyla village of the municipality. But the said farmer lives about 4 to 5 kilometres far from the demonstration plot. The plot in the mills sub zone was organized under greater Kuishtia- Jashore agriculture development project of the department of agriculture extension (DAE).
The farmer said he has been producing crops on 20 acres of land belongs to Mobarakganj sugar mills limited at Kashipur- Arpara, adjacent to the mills. He had produced jute on five acres and now farming paddy on 15 areas for a yearly lease system. He will renew the lease duration next Bangla month Chaitra.
The farmer said he had taken lease of 20 areas of land from the mills authority at the rate of taka 18.500 per year and renew the lease duration every year. He will produce crops as he desires, Aminur Rahman said.
Upazila agriculture officer (UAO) in Kaliganj Shikder Mohaimen Akter when contacted over cell phone, said they had considered the farmer, not his village. But he refrained from answering about location of the demonstration plot in the sugar mills zone where it was mentioned as Poura Block.
MKSM outgoing managing director (MD) Mosharuf Hossain when contacted said he was not informed about lease out the mills land for paddy farming. He said they might give lease the land under short crops farming when it was fallow.