Country
Two decade old primary school needs nationalisation
Playground remains waterlogged in monsoon
---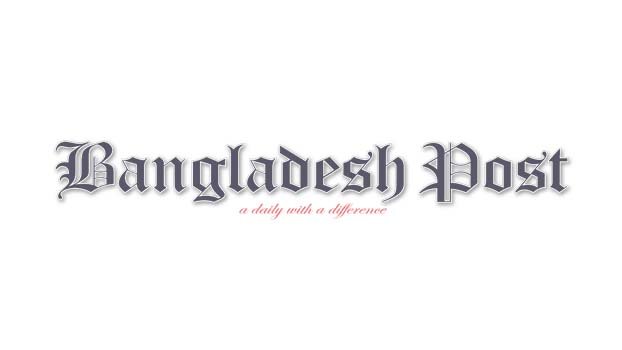 As there was no primary school in surrounding three kilometers form Lakkhipur village of Manaharpur union in Sailkupa upazila of Jhenaidah, the locals had established a primary school at Simanta Bazar, about six kilometers about two decades back to ensure basic primary education.
But the irony of fate was the same school was not nationalized yet leaving the lone educational institute in peril. About 200 students of the school attend classes in a dense populated situation in three classrooms of the tin-shed house. The teachers attend from a tiny office room
Further, stagnant rainwater round the monsoon bar the students from participating in any game on the playground in front of the school. Sometimes the students feel sick, as the rainwater remains stagnant there, although the students have been playing significant role in many sports, cultural and other events abide their primary education certificate examinations. Some of the education department high officials have also
recommended nationalizing the
institute during their visit to the education centre.
A number of children said they are very happy to study in the school as the teachers show their utmost interest and they prove their skill in every examination. The authority supplies breakfast for them in alternative days regular, which they enjoy.
Guardians Mina Khatun and Swarnali Khatun when contacted at the school said they were benefited when the school was established about 20 years back as there was nor primary school in surrounding three kilometers. Most of the local children of the village were deprived off basic education. The poor and disadvantaged guardians could not send their children to far area schools then.
They said the school ground remains under water in the monsoon even after a slight rainfall. The children become hostage in the classrooms due to water stagnant.
Lakkhipur Simanta Bazar primary school headmaster Pronoy Kumar Majumder when contacted said they accommodate the children in two shifts in the classrooms due to the lack of sufficient space. The rainwater hampers the regular movement of the teachers and students.
President of the school management committee Freedom Fighter Mazibor Rahman said he along with Rezaul Islam Raju, Fazlul Haque and Asgar Ai had established the school two decades back. They had donated 36 decimals of land in the name of the school. Although a number of such schools were nationalized except their one, their school is a beacon of light for the rural children when the Prime Minister Sheikh Hasina has been ensuring education for all.
Upazila Education Officer (UEO) in Shailkupa Israil Hossain when contacted, said they have sent a list of such seven primary schools to nationalize them. The authority concern was informed about the state of Lakkhipur Simanta Bazar primary school. He was hopeful that the same will come under nationalization programme at a priority basis when the activities will be started in next course.