Country
Training making women, youths of Gurudaspur self-reliant
---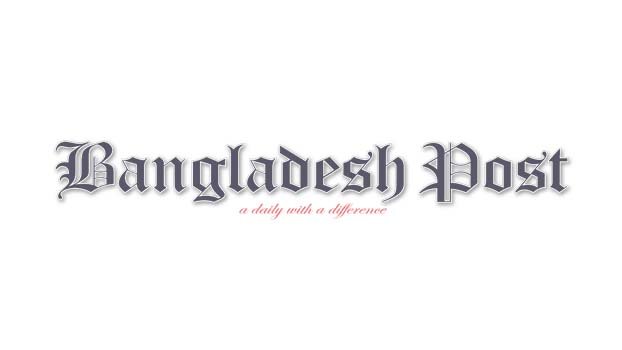 Many women and men have become self-reliant through various trainings of women and unemployed youths at the initiative of the Upazila Cooperative Office.
Training includes beautification, dress making, block batik, electrical and house wiring, pipe fitting and plumbing, refrigeration and air conditioning servicing, mobile servicing men, mobile servicing women, driving training, welding and fabrication. In addition, funding is provided for motor vehicle training for men and women.
Under the management of the Cooperative Society, Cumilla Courtbari Cooperative Academy and Regional Cooperative Institute arranged training in Naogaon. Also Rajshahi TT CA, Rural Development Academy Bogra, TT CA Savar, TT CA Rangpur, TT CA Joypurhat.
There is an idea to create a fashion house with women entrepreneurs so that 200 women can be employed. And there is also an idea to create one fashion house across the union. The products will be marketed and sold in different districts of the country including the capital Dhaka, Rajshahi, Natore, Pabna, Sirajganj and Tangail to earn cash. Similarly, employment of men and women will go out. The Department of Cooperatives also has plans to set up union-wide women's mobile servicing centers and block batik centers.
Last Tuesday, it was seen after vising that the fashion house and production center in Gurudaspur Bazar and the traveling cooperative arranged training. Educated unemployed girls of the upazila took part in the training. In a short period of time, the girls are learning the job from the trainer.
Village workers Nargis and Shiuli Khatun said that with the help of the cooperative office, the women are becoming self-sufficient by earning money at home.
Women are learning to drive now, we haven't even thought about it in the past. He said that we women have been trained so beautifully in jute products that we can earn money at home.
Gurudaspur Cooperative Officer Md Rabiul Rana said, "Unemployed men and women of Gurudaspur are becoming self-sufficient by learning to work through training under the control of Natore District Cooperative Office with the funding of the Cooperative Department. Shataranji training was difficult.
The idea is coming soon. Educated unemployed women are more inclined towards training. He is hopeful that the jute products produced in Gurudaspur and many designs of block batik garments will be marketed in different cities in a very short time. Natore District Cooperative Officer Md. Hossain Shahid said most of the educated unemployed women and unemployed youth of Gurudaspur in the district are becoming self-reliant with training and many have got good jobs. The Upazila Cooperative Officer is working non-stop to make him interested in training.
Md. Abdul Majid, Joint Registrar, Rajshahi Divisional Cooperative Office, said that the men and women have learned a lot in a very short time through mobile training in Gurudaspur. I came to visit and saw their work and understood.
This has been possible due to the tireless work of our Upazila Cooperative Officer and District Cooperative Officer.
Upazila Chairman Md. Anwara Hossain said, "Men and women of our area did not know about the cooperative office four years ago. Don't worry about the cooperative office." Now women and men are becoming self-reliant through training through cooperative offices. This has prevented child marriage in the society.