All Section, City
Tobacco law violated largely in govt offices, other venues
Survey report on implementation of the law presented in Rajshahi
---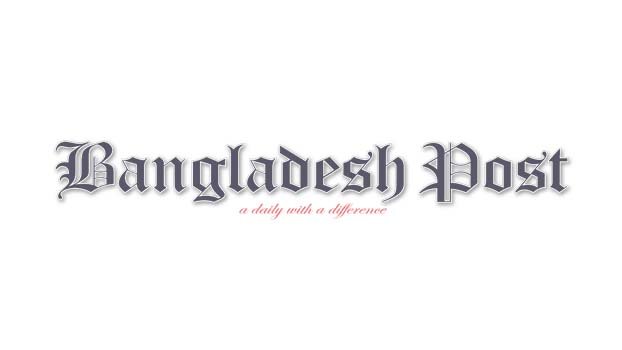 A base line survey report through a press conference held at the conference room of Association for Community Development-ACD in Rajshahi on Thursday has revealed that the Tobacco Control Law is being violated worryingly in various government offices, educational institutions, health care facilities and even in restaurants. The authorities of ACD presented the survey report entitled ' Present situation of implementation of tobacco control law in public places of Rajshahi city' at the press conference.
The survey was conducted by ACD in cooperation with the Campaign for Tobacco Free Kids (CTFK) at 702 public places including 154 government offices, 105 health centres, 127 educational institutions and 316 restaurants of the city.
Presided over by Salima Sarwar, Executive Director of ACD, the press conference was attended, among others, by Akbarul Hasan Millat, Editor of local daily Sonar Desh as the chief guest, Kazi Shahed, President of Rajshahi Union of Journalists, Sarker Shariful Islam, Regional Correspondent and Copy Writer of national English daily Bangladesh Post, Jouranalist Sharif Sumon, Rajshahi divisional Co-ordinator of Anti-Tobacco Media Alliance as special guests while Mostafa Kamal, Programme Manager of ACD Tobacco control project and Shariful Islam Shamim, ACDs' Advocacy Officer highlighted the aims and objectives of the research and the result of the survey.
They survey result reveals that smoking was prevalent at 77 percent government offices, no cautionary signage in accordance to TCL was found in 47 percent of offices, smoking was in practice overtly in 18 percent public places, butts of cigarettes were found in 72 percent places, ashtrays were found in 3 percent government offices and 43 percent government offices were infested with odour of smoking and selling of cigarettes was seen within 100 metres of areas of the office compound. It is learnt, an exchange of views was organised at the conference room of Deputy Commissioner of Rajshahi where Hamidul Haque, Deputy Commissioner of Rajshahi revealed the cover of the documentaries of baseline survey of ACD on Februrary-10. Deputy Commissioner Hamidul Haque then declared a ban on smoking at the public places and also directed to stop selling of all tobacco and tobacco related products within 100-metre of all educational institutions of the city. He also assured to take necessary action to make Rajshahi a smoking free city.