National, Back Page
Tobacco industry meddles in ministry move
---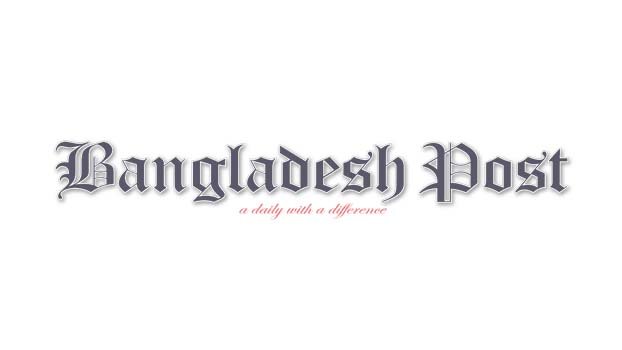 (Part-2)
After the ban on e-cigarettes in India in 2019, Bangladesh Ministry of Health and Family Welfare had planned to impose a ban on the novel tobacco product in Bangladesh. The step has not yet been implemented till now allegedly for tobacco industry's interference at policy level.
The health ministry is still now planning to amend the tobacco control law where the e-cigarette issue is in the plan of covering.
Tobacco industry (TI) is annoyed with Health Ministry for taking such plan. The tobacco and nicotine industry are now working hard to thwart the plan. They also use various platforms in this regard to promote their business.
Bangladesh Electronic Nicotine Delivery System Traders Association (BENDSTA) is
working for the e-cigarette expansion. It is against the ministry's move to amend the law and its plan to ban the e-cigarette.
BENDSTA criticizes the ministry for taking such plan. They even termed the move of the Health Ministry as biased and absurd.
"The Health Ministry under bias from some vested groups is pushing for a complete ban of such products. It is absurd that there are people advocating to prohibit the safer alternative and keep the more harmful product (cigarettes) legal," BENDSTA President Schumann Zaman said while replying to a question of this correspondent.
He also came down heavily on them those who are speaking and making demand in favour of banning the harmful tobacco product like e-cigarette. He accused them of misguiding the authorities concerned.
"We believe, some vested groups have been ignoring the robust scientific evidence of the reduced risk nature of these products and misguiding the authorities to take actions that would do more harm than good," the BENDSTA President told this correspondent on Monday (April 3, 2023).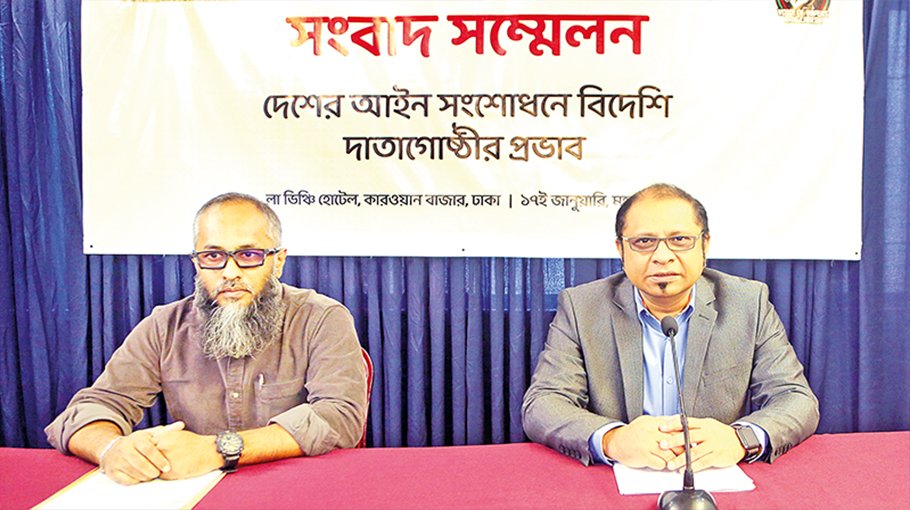 Dr. Nasiruddin Ahmed, former chairman of National Board of Revenue (NBR) said that criticizing such an initiative of the ministry is very inappropriate and unintended. It is actually arrogance. He, however, called upon the authorities concerned not to allow e-cigarette import.
Voice of Vapers Bangladesh is another platform which is working hard in favour of the tobacco industry. The recently launched platform began a 'Sign the Petition' campaign to press home various demands, including the key demand-- 'establishing vapers' rights in Bangladesh'.
The platform holds a theme- 'Save Vaping, Save Bangladesh'. It is a completely confusing and misleading slogan.
However, the platform has arranged a webinar on the theme and participants of the webinar spoke about so-called 'positive sides' of e-cigarette and against the government's plan to ban the vaping product.
The platform is implementing various other programmes for promoting e-cigarette. Speakers at events of the Voice of Vapers Bangladesh typically use the term 'harm reduction' to promote the e-cigarette and undermine the government's plan against the new tobacco product.
The Voice of Vapers Bangladesh is backed by the BENDSTA, which is the platform of all major e-cigarette importers in Bangladesh. The importers are involved in importing BAT's e-cigarette brand and many other brands of BAT and other tobacco companies.
Bangladesh Blind Mission (BBM) is another organisation who also works to attain the interest of tobacco companies by using 'harm reduction' term.
BBM was scheduled to hold a consultative workshop in Dhaka on March 27 last with the support of Directorate General of Health Services (DGHS).
Professor Mohammad Robed Amin, Line Director at Non-communicable Disease Control Program of DGHS said that they cancelled the workshop at the eleventh hour after realizing that the BBM is working for tobacco industry by using 'harm reduction' term.
It was alleged that the Bangladesh Blind Mission had convinced some officials of the DGHS to arrange such an event aiming to promote e-cigarettes and get closer to policymakers and government officials concerned. The BBM is currently implementing a project with the financial support of the transnational tobacco companies.
Anti-tobacco activists said that if everyone speaks out against e-cigarette, it will be possible to stop all such tactics to promote the novel tobacco product.
"We welcome the decision of the Non-communicable Disease Control Program of DGHS. If the anti-tobacco activists are always vocal, all other tactics and attempts can be prevented like the way the attempt by BBM was foiled," said Syeda Anonna Rahman, head of program at Work for a Better Bangladesh Trust (WBB Trust).
Many tobacco companies organize various events to promote e-cigarette, while many events are organized by other platforms in collaboration with giant tobacco companies.
BENDSTA from a press conference in Dhaka called upon the government to stop its move to ban e-cigarette.
Claiming BENDSTA as the main stakeholder in the sector in Bangladesh, BENDSTA President Schumann Zaman told this correspondent that they organized the press conference protesting the proposed ban and called on authorities concerned to consult with all stakeholders before taking any policy decisions on vaping.
Over the claim and call of BENDSTA, Sushanta Sinha, a researcher on tobacco control said that the call to consult with those involved in the sale, marketing and import of harmful products to make policy level decision is absurd and unreasonable. "Would you consider it reasonable if someone said that law and provisions regarding killing should be formulated in consultation with professional killers?"
Sushanta Sinha further said that propagation carried out by BENDSTA, Voice of Vapers Bangladesh, BBM and others is misleading and a campaign against the prime minister's call to make Bangladesh tobacco-free by 2040.
Like the platforms, some other platforms arrange programmes in favour of e-cigarette.
Some of the platforms observed the World Vape Day in Bangladesh with some demands in favour of e-cigarette and its users. Some individuals have also been continuing efforts and campaigning for the e-cigarette.
Syed Mahbubul Alam Tahin, technical adviser at The Union said that some transnational tobacco companies and some platforms backed by the companies are completely providing false, confusing and misleading information over e-cigarette as part of their move to thwart the 'Tobacco-free Bangladesh' goal.
Through the efforts, the TI tries to convince policymakers and others by presenting its narrative that 'e-cigarettes, vaping and heated tobacco products are safer alternatives.'
"Tobacco industry's tactics in promoting e-cigarettes seem to have challenged the goal of tobacco-free Bangladesh. Their move must be stopped," said Dr Arup Ratan Choudhury.
"As a result of their various tactics, many young people in Bangladesh are now turning to e-cigarettes. This trend is also seen among young girls. I call upon the youth not to be lured by the deceptive and misleading narratives of the tobacco companies as e-cigarette is very dangerous to health," he said.
According to WHO, the majority of ENDS contain toxic chemicals, including nicotine and substances that can cause cancer. ENDS on their own are associated with increased risk of cardiovascular diseases and lung disorders and adverse effects on the development of the fetus during pregnancy. Mounting evidence shows that ENDS are harmful. Scientists have also found that e-cigarette flavors are toxic to white blood cells.