Country
Tobacco farming increases on rice plots, lack of irrigation to blame
BADC considering setting up pipes for irrigation to save farmers
---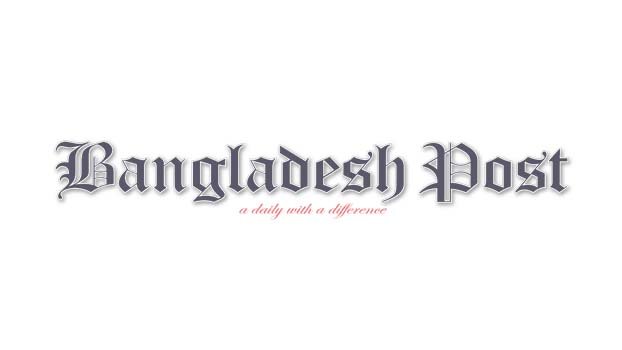 Hundreds of farmers of Talbaria and surrounding area in Harinakundu upazila of Jhenaidah have been cultivating tobacco on their huge tract of lands having no irrigation facilities for paddy farming.
They have been producing the tobacco knowing the harmful effects of the tobacco. If they could get the irrigation facilities, they would not cultivate the tobacco any more, said the farmers.
Officials of Bangladesh agriculture development corporation (BADC) have been considering the matter to provide irrigation water supply through buried pipes there. It will reduce the harmful tobacco farming and restore the paddy farming within a few years, BADC authorities said.
Farmers Sudev Ghosh, his brother Sukumar Ghosh, Sagar Mia, Chand Ali, Ashraful Mandal, Yunus Sheikh, Sohrab Mandal and Mainuddin Mandal were harvesting their tobacco leafs from their plots. When they were asked about huge farming of the harmful tobacco, said they were compelled to cultivate tobacco as there was no irrigation facilities in the area. Due to fall of water level in their nearest river Nabaganga, they could not use river water for irrigation. As huge irrigation water is required for paddy farming, the farmers had chosen tobacco for their survival leaving rice or other cereal or pulse crops.
According to the farmers, they are almost aware on the adverse effect of the tobacco on human and other creatures' body, health and environment. But they could not see the alternative for their survival anyway.
They had brought about 300 bighas of land under the tobacco farming in the area in current season. They were ready to leave the tobacco anytime when their required irrigation water was available anyway in the area.
Some Jillur Rahman, director of HEED a cooperative society when contacted said he had submitted application to BADC Jashore regional office for setting up buried pipes in the area to save the land of the farmers from the slap of harmful tobacco and restore the paddy and other crops which will benefit the farmers and help meet nutrition of the people.
BADC executive engineer, irrigation in Jhenaidah Shahjalal Abedin when contacted said they will visit the area for physibility study and consider the matter to set up buried pipes for irrigation. If the project activities were started, it will ultimately reduce the tobacco farming and restore the land of paddy farming once again.