All Section, City
TI corruption report on Bangladesh biased
---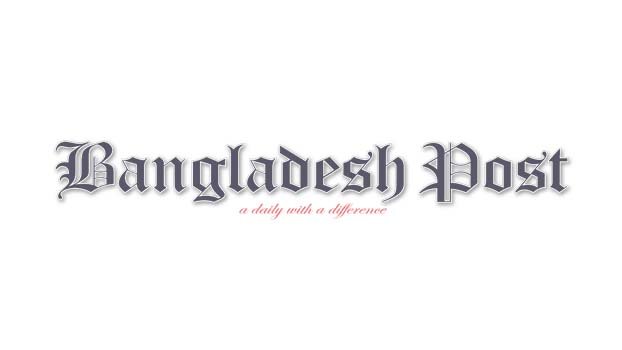 Transparency International's corruption report on Bangladesh is biased, misinformed and motivated, said Information and Broadcasting Minister Hasan Mahmud.
Speaking to reporters at the Secretariat on Wednesday afternoon, the minister said, "Yesterday (Tuesday), Transparency International released its Corruption Perceptions Index. Observing and reading the information that they have published in the previous series, it appears that this is nothing but conventional.
TI is an NGO, they collect funds from different places. It is not a UN affiliated organization; it is just an NGO which is given a lot of importance in our country. Their report is not given much importance in neighboring India and many other countries."
"We think it is better to have such an organization. However, if any report of this type of organization is based on misinformation, is biased, intentional or conventional, the organization loses its value. Their latest report is also conventional and biased," he added.
Dr Hasan said, "TIB issued a statement on the Election Commission Act a few days ago. TIB works on corruption and the issue of Election Commission formation is entirely political. TIB has proved in its statement that TIB is used for political interests and there is no difference between TIB's statement and BNP's statement which means that they are used for political interests and publish reports for political purposes."
Citing an example of global criticism of Transparency International, the minister said, "TI, like the French newspaper Le Monde, cannot quantify the value of corruption in any country in their survey. The survey was conducted by a few private organizations or NGOs, which is not based on complete information. There are also allegations of corruption against all the organizations that provide financial support to TIB."
He said that in 2014, TI received three million dollars funding from Siemens, a company that in 2008 was fined a maximum of 1.6 billion dollars for corruption worldwide.
Read More: Corruption engulfs PDBF
"In 2015, Anna Buzzoni revealed the information after being fired from her post for questioning the financial transactions of TI's Water Integrity Network," he said.
The Information minister also said, "Not only that, TI has said in its report that they also take into account the extent of freedom of expression in a country. In their report, they have described Singapore as almost a corruption-free country. However, unlike our country, in Singapore, there is no freedom of expression and media or free flow of information. So how can Singapore be considered as a corruption free country, he asked. Everyone in the world knows about Pakistan's corruption. TI has said that the situation in Bangladesh is worse than that of Pakistan. The data shows that the TI report is one-sided and based on misinformation."
Noting that the BNP had circulated more than 50 letters to US government offices before and after the 2018 elections, the Information Minister said, "In a letter signed by the BNP secretary general to five members of the US Senate committee, sub-committee and house committee on April 17, 2019, the BNP secretary general lobbied for the re-evaluation of US government grants to Bangladesh.
On April 24, 2019, Mirza Fakhrul wrote a letter to the five chairmen of the US House of Representatives and Senate and others about it, asking the then Foreign Minister of Bangladesh to inquire about the 2018 elections and other issues. We have evidence of this."
He further said, "You have seen on television that when he was asked about the appointment of lobbyists, Mirza Fakhrul said that the BNP had hired lobbyists for betterment. In other words, he accepted what we have been saying for so long. However, five minutes later, perhaps under pressure from his colleagues, he again said they had never hired a lobbyist. In fact, the first was true. BNP and Jamaat jointly hired lobbyists to stop the trial of war criminals.
They hired an FBI agent to assassinate Sajeeb Wazed Joy, ICT advisor to the Prime Minister. The FBI agent later had to face trial for the crime."