National
Thousands of homeless families get relief from miserable life
---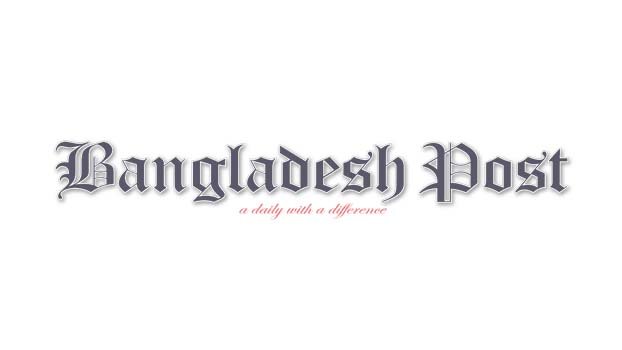 The government is going to hand over thousands of houses to homeless and landless families across the country on the occasion of the birth centenary of Father of the Nation Bangabandhu Sheikh Mujibur Rahman.
Under the first phase of the Ashrayan-2 project of the Prime Minister's Office, several thousand pucca houses will be handed over to homeless families today (January 23).
Prime Minister Sheikh Hasina will inaugurate the distribution of the houses among landless and homeless families virtually at 10:30am. Local administrations will hand over the houses to homeless families after the PM's inauguration.
Project Director of Ashrayan-2 Md Mahbub Hossain said that as part of the government's campaign to bring all landless and homeless families under housing facility, all preparations have been taken to hand over 66,189 houses across the country in the
first phase.
A total of 8,85, 622 families across the country were listed under the project and the families will be handed over the houses in phases.
In Narail, a total of 325 landless and homeless families of three upazilas of the district are going to get brick-built houses as a gift from Prime Minister Sheikh Hasina, reports our Narail Correspondent.
The construction work of 105 houses has already been completed. Another 220 houses will be constructed for the landless and homeless in the stipulated time, said Narail Deputy Commissioner (DC) Muhammad Habibur Rahman. The homeless and landless families will get their shelters to live permanently in these houses, DC added.
A press briefing was held in this regard on Thursday. DC Muhammad Habibur Rahman, ADC (General) Md. Yearul Islam and ADC (Revenue) Md. Fakhrul Hasan were present at the press conference, among others.
District Relief and Rehabilitation Department sources said, a total of Taka 5 crore 55 lakh 75 thousand has been allocated for the construction of the disaster-resistant 325 houses in three upazilas of the district. The district Relief and Rehabilitation Department is implementing the program under the direct supervision of the deputy commissioner (DC) of the district.
Sources said, in the second phase a total of 220 houses will be built in three upazilas of the district at a cost of Taka 3 crore 76 lakh 20 thousand.
Narail sadar upazila Relief and Rehabilitation Department officer Mst.Nasrin Sultana said. Of those, 70 houses will be built in Narail sadar upazila at a cost of Taka 1 crore 19 lakh 70 thousand while 40 houses in Lohagora upazila at a cost of Taka 68 lakh 40 thousand and 110 houses will be built at a cost of Taka 1 crore 88 lakh 10 in Kalia upazila.
In Chuadanga, Prime Minister Sheikh Hasina will handed over houses to 134 landless and homeless people through on line system marking the Mujib Borsho, reports our Chuadanga Correspondent.
On the occasion, a press conference was arranged under the auspices of District Administration. Deputy Commissioner (DC) of Chuadanga Nazrul Islam Sarker said at the press conference that 134 families would be donated houses free of cost by the present government at first phase. Additional Deputy Commissioner (General) Monira Parvin and other officers were present at the conference.
The DC also said that 30 families will get houses from local donors.
Meanwhile in Jibannagar, 18 land less and homeless families are getting their own address marking Mujib Barsho. The beautiful houses are being handed over to the homeless families as PM's gift today.
According to Jibannagar Upazila administration sources, 18 houses have been constructed in three unions of the Upazila. The construction of each of these houses consisting of two-rooms, a kitchen, a toilet and an open porch house costed Tk 1,71 lakh.
Chuadanga-2 MP Haji Mohammad Ali Azgar Togor, Chuadanga Deputy Commissioner Md. Nazrul Islam Sarkar, Director of the Prime Minister's Office-3 Muhammad Shaheen Imran and others already visited the project and expressed satisfaction with the quality work.