Sports, Cricket
There will always be one universal boss: Gayle
---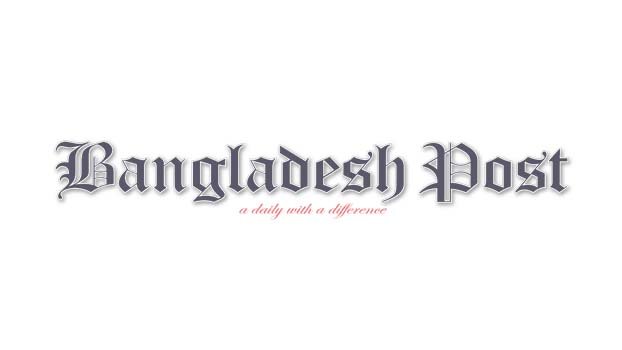 Chris Gayle who has taken the T20 cricket in a new height through his powerful and innovative batting insisted that he will be 'only one' and no one can match his style. Gayle, popularly known as 'Universe Boss' for his successful venture in domestic T20 cricket in every of part of the World, said there might come several superstars in the game of cricket but the 'Universe Boss' tag would be attached with him forever.
"There won't be any Chris Gayle or any Universe Boss. There will always be one and there won't be another one like me," he said here yesterday while talking to the journalists. "There are so many new players on the market. It's difficult to find just
one person. At some stage you are always going to have a new generation come around. They need to set the T20 stage alight, build legacy and their name as well and then they can be the next superstar as well. The world is like a cycle, we come and we go."
Chris Gayle's love for cricket is still going strong. Having taken a break from the game towards the end of 2019, he's back in action with the Chattogram Challengers in the BBPL, and he says he will continue playing T20s for a while yet. "A lot of people still want see Chris Gayle out there in the middle," Gayle said during a media interaction in Dhaka. "I still have that love for the game and that passion for the game as well. And I would love to carry on as long as possible."
"Even in franchise cricket I am still playing a few games here and there around the globe because I still feel I have a lot to offer. The body is feeling good. And I am sure I am getting younger as days go on." As to how long he might want to carry on, Gayle, who turned 40 in September, joked that he could keep going for five more years. "Forty-five is a good number. Yeah, we can target 45. Let's target 45, that's a good number."
Gayle hasn't played a Test match since 2014, and in August he played what seemed to be - though it might not have been - his farewell ODI in Port-of-Spain. He wasn't part of West Indies' recent tour of India and isn't playing the ongoing home series against Ireland, but he remains part of their T20I plans in a T20 World Cup year. He faces competition from the young faces that have recently come into the team, but he hopes he will still be part of the T20 World Cup in Australia at the end of the year.
"It'd be nice. It's open, the door's open for a chance," Gayle said. "We'll see what happens. We have some bright youngsters ahead of you as well. I will leave the options open to hear back from [the selectors]." Chris Gayle said on Wednesday that he enjoys coming to Bangladesh to play in the BBPL. Gayle had played in all the seven edition of BPL and said that he enjoys playing in front of the fans as it gives him a high to perform.
"It's a place you want to come and play. Especially after the support you get from the fans, they give you extra drive to do well. They want entertainment in the middle. Sometime it gives you an added boost as a player and being a player I am, that's my game as well," said Gayle. "So it's like a mix where both try to entertain as much as possible and I do a bit of fun with them. It has been fantastic over the years playing in Bangladesh and I really enjoyed it. I am just a little bit late this time around but as I said I am looking forward to back as well," he said.
"Yeah it is a bit different [this time in BPL]. It is a little cool at night as well. I only played one game so far. I joined the tournament late due to family commitments and personal commitments as well. There are some new teammates as well, most of the guys I have played with or against as well but we're teammates now. The team has been doing well, so actually it's good to be in this position where I can give myself a chance to get set and acclimatize as quickly as possible. The guys have been playing wonderful cricket and are top of the table. It's actually easy to fit in, make my impact when I get a chance in the second game," he said
Gayle added that Bangladesh should make a four year plan to do well in international cricket. "They are doing better than us in international cricket. Bangladesh cricket has been up and down and we have been through similar things as well. We have tried to get back the consistency by winning more games and winning more series," said Gayle.
"Most of the times we lose players and then we have to go back to rebuilding as well. It's going to be a chop and change just for them to find us some solid set of players and work with those players over the next coming years, and then you can build yourself up and actually give ourselves a chance like England did leading up to the world cup. They have a four-year plan and actually won the World Cup and you can capitalize on that aspect as well where they can set a group and they become like a family and it would be better for them," he said. Gayle said that he is not a fan of four-day Test match as he believe the real challenge lies in playing five-day Test match.
''I am not a fan of that. I played 100 Tests, I mean a few finished in three days, a few in four but five days Test cricket is the ultimate and to have a four-day Test…I am not a big fan of that. It has set the trend and it's been there for ages so why go and mess with that. If they give other players a chance to experience that because it can be a life changing experience to play
five-day cricket. It is a mental state so that you can cope in life as well,'' he said.