City
Talking to Bangladesh Post
The daily will help students improve English skills
---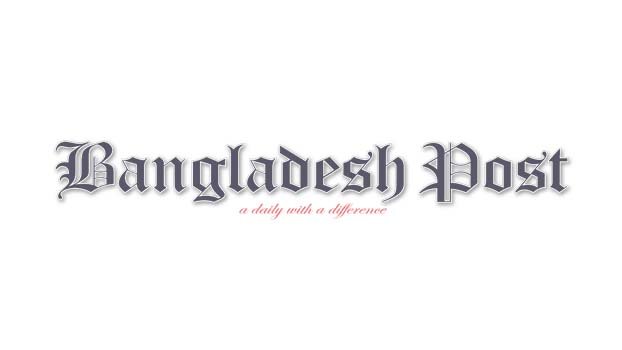 A number of teachers and students of Beanibazar Government College in Sylhet have said that they are happy over Bangladesh Post as the daily covers positive news. There are many newspapers and online portals in the country, where many of these do not maintain ethics of journalism properly. In this backdrop, Bangladesh Post will play a vital role in media sector as the daily publishes many positive news, said the students.
The students of the college told these while talking to the Bangladesh Post on their campus on Sunday. They said that Bangladesh Post would be able to help the students improve their English skills and acquire jobs. The students who read the daily will be able to score more marks in their exams. They, however, suggested opening a page for opinion of the readers especially for the students.
Johir Uddin, a lecturer of Beanibazar Government College, said that sometimes he read Bangladesh Post. It is a very good side that the newspaper publishes special supplement on various events or personalities. The teacher further said that there is a common saying that many graduates are not getting jobs in Bangladesh due to poor skills in English. Many students fail in English at their SSC and HSC exams despite their best efforts. He hoped that they would help the students improve their English skills in reading and writing.
''A student can select an item or one more items from the daily every day. The student can make a list of vocabulary words that are used in the daily life. In such way, a student can develop his skills,'' he said. Talking to the daily, Pappu Deb Pollob, an honors first year student of Political Science department of the college, said the daily should focus the issues which will eliminate stigma from society. He opined that this newspaper is a one of the good newspapers in the country.
Thahiath Khan, another first year student of English department, said, 'I hope that this newspaper will publish more education-related news so that students can be benefited. News develops every day. A newspaper provides fresh news each day. So an English daily, including the Bangladesh Post, can be used to enhance skills in English language.'
Nahida Akther, a student of Economics department, said she thinks that Bangladesh Post authorities can take initiative to reach the readers. 'The contents of the daily encourages us,' she said. Suraiya Yeasmin, another student of the same department, told the Bangladesh Post that any newspaper can play positive role in the society and the daily will be the most effective partner in this regard.