National
Textbook distribution begins across the country
---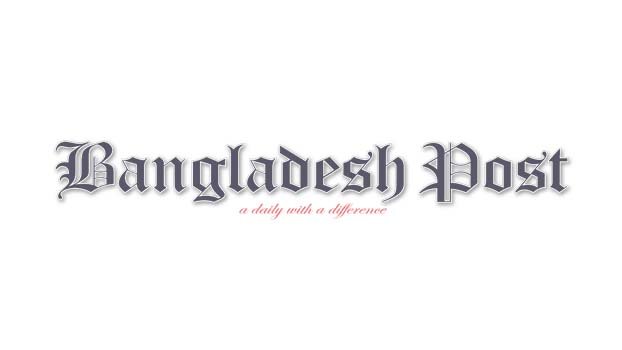 Like the previous years, the textbook distribution began on Friday (January 1) among the students from class sixth to nine on the first day of the New Year.The book distribution ceremony was held at schools across the country.
In Netrokona, State Minister for Social Welfare Alhaj Ashraf Ali Khan Khasru, MP, inaugurated the book distribution program at the initiative of District Primary and Secondary Education Office in the morning, reports our Netrakona Correspondent.
Deputy Commissioner (DC) of Netrokona Kazi Abdur Rahman handed over the books to the children of Kalibari Model Primary School in the district town.
Later, distribution of secondary level books was inaugurated at the Government Girls' High School.
Netrokona Superintendent of Police Akbar Ali Munshi, District Education Officer Abdul Gaffar, District Primary Education Officer Obaidullah Shaheen and others were present at the time.
Students and parents were happy to get the new books at the very beginning of the new year. At this time, the student and parents demanded to start school lessons in a limited way.
In response to parents' demand to start school lessons the DC said that special classes might be arranged for SSC candidates in a limited manner after receiving government directives.
The DC informed that, 47 lakh 26 thousand 574 books in total would be distributed in the district this year. Of these, 18 lakh 75 thousand 84 books are of primary level and 30 lakh 50 thousand 600 books are of secondary levels. In Jhalakathi, member of
Awami League Advisory Council Amir Hossain Amu MP virtually inaugurated the primary level textbook festival held at Sadar UZ Parishad Auditorium, reports our Jhalakathi Correspondent.
The MP said education is the backbone of the nation. Father of the Nation Bangabandhu Sheikh Mujibur Rahman gave special importance to education sector. After coming to power, Prime Minister Sheikh Hasina took various steps to facilitate the education sector.
Sadar Upazila Parishad Chairman Khan Arifur Rahman presided over the ceremony. Among others, District Awami League President Sardar Md. Shah Alam, GS Advocate Khan Saifullah Panir, Municipal Mayor Liaquat Ali Talukder and UNO Sabekun Nahar were present there.
In Pabna, MP from Pabna-4 constituency Mohammad Nuruzzaman Biswas inaugurated the textbook distribution programme by handing over books to 10 students on Friday morning without any festivity due to corona pandemic situation, reports our Ishwardi Correspondent.
Newly elected Upazila Parishad Chairman Naib Ali Biswas, UNO PM Imrul Kayes, Municipal Mayor Abul Kalam Azad Mintu, AC (Land) Mamtaz Mahal and others were present at the ceremony held at the MP's residence at Akbar more on Town's College Road.
According to Ishwardi Upazila Secondary and Primary Education Office, 6 lakh 27 thousand 715 new textbooks will be distributed among 65,980 students of 280 educational institutions in the upazila.
In Chuadanga, Chairman of Jibanagar Upazila Parishad Chairman Haji Md. Hafijur Rahman inaugurated the distribution of textbooks at Jibannagar Government Model Primary School, reports our Jibannagar Correspondent.
This year, free textbooks would be distributed among about 24,000 students of 71 government primary school and 35 kindergarten schools in the upazila.
UNO SM Munmi Lincoln, his wife Maherunnisa, Upazila Primary Education Officer Mostafizur Rahman and others were present at the time.
In Meherpur, the book distribution festival for 2021 was inaugurated at BM Model Govt Primary School in the district town, reports our Meherpur Correspondent.
State Minister for Public Administration Farhad Hossain inaugurated the festival, organised by district administration and district primary education office, through Zoom in the morning.
Deputy Commissioner (DC) of Meherpur Dr Mohammed Monsur Alam chaired the function, while additional secretary Md Tajul Islam from Primary and Mass Education Ministry, District Education Officer Fazle Rahman, Public Prosecutor Advocate Pallob Bhattacharya, president of the managing committee of the school Abdul Halim and Additional Deputy Commissioner Towfiqur Rahman spoke, among others, in the function.
A total of 12,66,094 books will be distributed in this district this year.