Sports, Football
'Testing ground for the booters'
---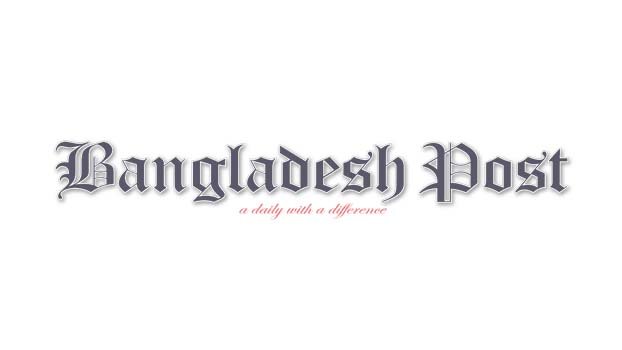 The national football team head coach Jamie Day claimed that the upcoming tri-nation tournament scheduled to take place from 23 to 29 March, at the Dashrath Stadium, Kathmandu, in Nepal would be a testing ground for his charge as he would find out the 'good enough' footballers for their remaining in World Cup qualifier matches in June from that tournament.
The men in green and red will face Kyrgyzstan U-23 and the hosts in the Nepal. The team will leave for Nepal on Thursday after receiving the COVID-19 clearance certificates.
Jamie's men &Co were expected to host Afghanistan on March 25 of the Asian Qualifiers for the FIFA World Cup Qatar 2022 and the AFC Asian Cup China 2023 but now all their remaining matches will be held between June 3 to 15 in Qatar.
'I'm not thinking about the result in Nepal,' said Day at the Bangabandhu National Stadium on Tuesday.
'The focus is not on winning there, it is only on the players. Players have to perform better in June this year. Our target is June. The situation will be difficult in June as we will play three games in Qatar. So, I think tough challenge ahead for booters' the coach added. 'The players for the Nepal tour will give us an idea if they are good enough or not for June,' he said.
Jamie said that neither he nor the Bangladesh Football Federation (BFF) would pressure the players to win the tournament in Nepal as their focus is on the matches in June.
Bangladesh will take on their remaining matches of FIFA, AFC joint qualifiers against Afghanistan on June 3, India on June 7 and Oman on June 15 in Qatar. 'I explained to the BFF what I will do in Nepal and they have totally agreed. BFF also wants those young players to have opportunities to come forward. We have to prioritise the really important games over other games which are not as important as those.'
'We want to win, but there is no pressure from federation or me to the players. We look forward to playing in Nepal, but the focus is on June,' he added.
A total of 30 players out of the 31-member squad took part in the day's sessions under Jamie and his deputy Stuart Watkiss.
Booters, who just played the first phase of the premier league, seemed fit and did not do any extra work on their fitness. The day started with a warm-up and light exercises, followed by different drills under two coaches. Jamie worked on midfield and build-up while Stuart on attacking third.
While asked about the players' fitness, assistant coach Stuart said that he found no problems there because they had recently played in the premier league.
'Fitness should not be a problem. Players have played for ten or eleven weeks which is more beneficial than training. We haven't seen any fatigue among them,' Stuart said.