Country
Tea leaf collection centre openes to help small growers
---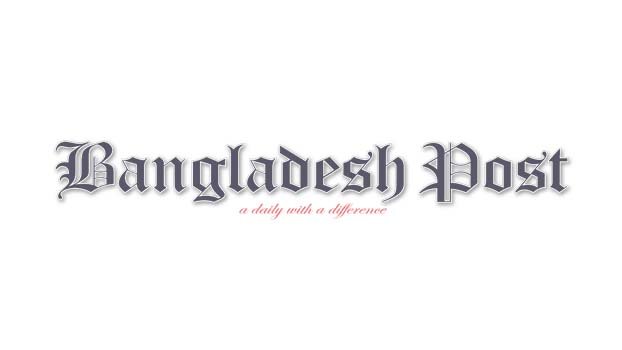 A tea leaf collection centre named 'Sampriti Leaf Collection Centre' was inaugurated on Tuesday (November 16) morning in hill district Bandarban to facilitate small scale tea growers in collecting raw tea leaves.
The Leaf Collection Center was inaugurated by Major General Md Saiful Abedin, GOC of 24 Infantry Division and Area Commander of Chattogram Area.
Bangladesh Tea Board Chairman Major General Md Ashraful Islam, Bandarban Army Regional Commander Brigadier General Md Ziaul Haque, Army Zone Commander Lt Col Akhter Us Samad Rafi, Project Director of Tea Board, Bandarban Sumon Sikder, other army personnel and other officers of the tea board were also present on the occasion.
Incidentally, the project titled 'Extension of Small Holding Tea Collection in CHT' is being implemented in 3 upazilas of Bandarban district (Sadar, Rowangchhari, Ruma) with the own funding of GoB and Tea Board under the Ministry of Commerce.
Under this project, tea is cultivated in 321 acres of land. The current production rate it is expected to get a production of 200,000 kg of tea per year after the next few years.
Read more: Bangabandhu family to get lifetime security
Small-scale tea growers requested the Tea Board to set up a Leaf Collection Centre before their extracted tea leaves reach the factory. When the matter was reported to the GOC of 24 Infantry Division, the GOC planned to set up a Leaf Collection Centre for tea growers with Army funding and in collaboration with the Tea Board.
According to local tea growers, the establishment of this leaf collection center will improve the quality of tea, reduce transportation costs, and allow all farmers to deliver tea to the factory at the right time.
So they expressed their gratitude to the Bangladesh Army.
Major General Md Saiful Abedin, who was the chief guest at the inauguration of the Leaf Collection Centre, said that the Leaf Collection Centre would help the small tea farmers in alleviating poverty. Hopefully, by setting up the Leaf Collection Centre tea growers in the area will be relieved and benefit from the difficulty of storing raw tea leaves.
"I hope that if the tea leaves are properly stored, the quality of the tea leaves will remain intact and the factory will produce good quality tea. Through your hard work you will change your destiny as well as take the tea cultivation in the hilly region further.
The army is and will always be by your side to improve the living standards of the people of the hill country", he added.