National
Tannery workers passing difficult time
---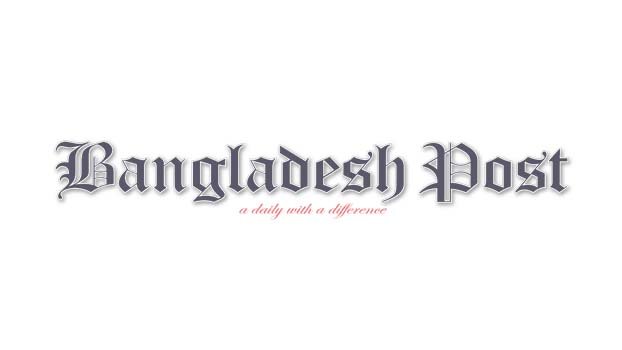 Tannery workers' fate yet to change and did not meet their minimum demands, which has been demanding for long to ensure humanoid living for workers, despite passing around four years since the tannery industry shifted from capital's Hazaribag area to Tannery Industrial Estate in Savar, said Abdul Malek, General Secretary of Tannery Workers Union, while talking to The Bangladesh Post on Saturday.
"Around 10 thousands tannery worker lost their job at the beginning of the shifting, at present 10 to 12 thousand workers are involved with this sector, but most of them are passing hard times, and living an inhuman life, as most of the factory authority yet to ensure factory compliance, no medical and residence facilities for tannery workers, even factory authorities are yet to minimum salary scale for this industry worker, which was declared by the government in 2017. Apart from that, workers are working regularly in factories amid this pandemic situation to keep afloat our economy, but most of the factory authorities did not adopt proper health safety measures for their workers despite government order", Malek said.
Dr. Md. Rezaul Haque, Additional Secretary of the Ministry of Labour and Employment, and the Chairman of Minimum Wages Board told The Bangladesh Post, "The government directed to keep open factories by following directed health rules by the government, and the decision was made with the consent of both the worker leaders and the factory owners. So trade union should inform us or our concern department if rules are violated anywhere so that we can adopt appropriate measures to solve the problem, but if they don't inform us, then how do we know that."
"We all know that some issues in Tannery Sector, but we are constantly working to solve those issues involving both of the tannery owners and workers leaders, and it's necessary all to have come forward to solve any issues, as it's impossible to the government to solve everything alone, moreover, workers and factory authority, both have a major role to create a factory compliance," he said.
In response to the question of tannery workers' salary scale, Dr. Md. Rezaul Haque said, "We usually form minimum wages after every five years, and it's always formed with the consent of workers trade union and factory owners. So if any factory doesn't implement the last wage scale, then trade union have the responsibility to inform it to concern department or us. We always said that we are always ready to assist our workers sincerely".
On the other hand, several rights organizations including Bangladesh Garments and Industrial Workers Federation, Garment Sramik Trade Union Kendra, National Garment Workers Federation, on Saturday observed the international Labour Day through several program like rallies, human chain, on a limited scale in Savar, on the outskirts of the capital, and most of them are demanded to adopt measures to vaccinate all RMG workers immediately, as well as they demanded to ensure transport facilities for workers amid this lockdown, and health safety for workers, as they claimed that most of the factory authority did not adopt proper health safety measures for the workers, even does not providing transportation facilities to worker, despite strict order, and causing additional expense to workers.
Rafiqul Islam Sujan, President of Bangladesh Garments and Industrial Workers Federation said, "Our workers keep running our economy even in this critical ongoing pandemic situation, but in reality, our factory owners consider them just like a money-making machine, therefore most of the factory owners did not adopt proper health safety measures at the workplace, and did not arrange transportation facilities for workers, even they still sacking many workers, who cannot join work lack of transport amid lockdown, or if someone getting sick". We urge the government to vaccinate all the readymade garment workers as soon as possible, if they want to continue factory, when whole country people at home considering ongoing situation, Sujan added.
Md. Nasir Uddin Ahmed, Inspector General of the Department of Inspection for Factories and Establishments told The Bangladesh Post, "We are constantly visiting factories during this lockdown to ensure health safety for workers everywhere. If we find any negligence in health safety measures in any factory, then action will be taken. Besides, we are trying to assists our best for workers since the pandemic begins, and we started telemedicine service for all workers to keep them well. Even our government has been providing the best assistance for workers in the country's history, since the pandemic began'.