Country
Tangail's famed handloom industry in dire strait
Weavers stuck with huge stock for lack of buyers
---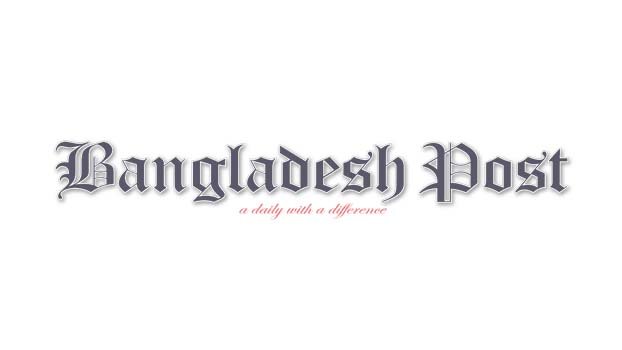 Tanzinul Haque Khan, Tangail
Tangail's famous handloom weaving industry is in dire straits due to Corona pandemic's terrible grip. Although the weavers during the first phase of Covid-19 Wave presumed it to be a temporary crisis, the situation is gradually moving towards a permanent misfortune for them.
Due to lack of demand for cloth, many looms are being closed at Tangail's weaving villages. Meanwhile, there is innumerable stock of handloom saris lying in the weavers' house as they are unable to sell them. As a result, the weavers are in deep financial straits.
The weavers informed that the first wave of Covid-19 had a government ban on weaving cloth during lockdown. Many loom workers became unemployed at that time due to the prolonged lockdown. They are in dire crisis with their families. Many workers left this profession to join other professions just to survive.
In addition, last year's floods further damaged the district's weaving industry. The loom owners' investment in the closed factory was totally wasted. Flood waters destroyed looms, yarn beams, clothes and other equipment. Then just as the weaving industry was trying to turn around, the second wave of Covid-19 has put the weavers in crisis again.
After remaining closed for a long time, some looms had started to open before Ramadan. Meanwhile, prices of yarn, dyes, chemicals and other weaving equipment also went up. However, now due to the strict lockdown the looms had to close down again.
Turning to the Pathrail area, it was learned that many weavers have become jobless due to the closure of looms. Many workers changed their profession as they were left unemployed. In the first stage of Covid-19, the loom-owners did not produce sari as the hats of Korotia sari were closed and there were no buyers in the showrooms.
Despite the lifting of the ban on sari hats and production, there are still no buyers to be found. For this, most of the looms have been shut down by the owners themselves. Most of the weavers at Tangail have unsold saris lying around. Precious sari is left untidy in their houses. Weavers' who had borrowed money are now stuck with the unsold cloths. They are now suffering from immense depression.
For the development and expansion of weaving industry at Balla of Kalihati Upazila, Bangladesh Weaving Board (BATABO) has two basic centers.
There are 49 primary weaving societies and four secondary weaving societies under the control of these two basic centers at Bajitpur and Balla under BATABO. These associations have over 39,000 looms owned by 4,391 loom factory owners. More than one lakh weavers are involved in this profession.
"We have hundreds of looms. Only a few of these are currently in operation. There is no demand for cloth in the market. We still have thousands of saris left in our houses. We are stuck with so much debt that we don't know what will we do with the business", said Khokon Basak, a weaver of Pathrail.
Raghunath Basak, President of Tangail's Tatpalli Sari Businessmens' Association said that traders from different parts of the country come there every week to buy clothes but the second wave of Covid has stopped that. As a result huge stocks of Sari are now left in the houses. If this continues, it will be impossible to sustain the weaving industry.