Sports, Cricket
Tamim ready for Bangabandhu Cup
---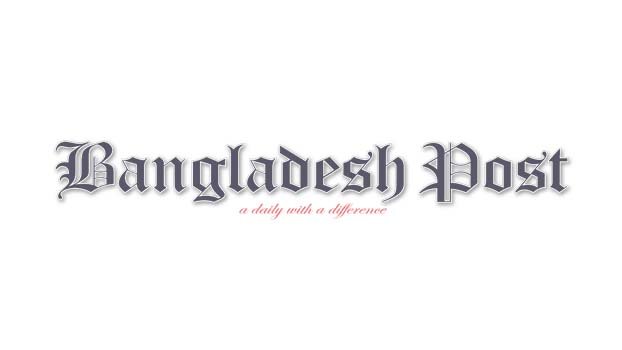 Bangladesh opener Tamim Iqbal flew to Pakistan after the BCB President's Cup. In the country's franchise-based Twenty20 event, Pakistan Super League (PSL), Tamim played three matches. He has had the experience of facing good quality bowlers including the likes of Mohammad Amir. He also had a decent tournament with the bat. The ODI captain of Bangladesh is now hoping to do well and shine with the bat in the upcoming Bangabandhu T20 Cup.
Bangabandhu T20 Cup is scheduled to start from November 24. Tamim will lead Fortune Barisal in the five-team tourney. In the second match of the opening day of the competition, Tamim's team will lock horns against Shakib Al Hasan's Gemcon Khulna.
Speaking at a press conference at the Sher-e-Bangla Stadium in Mirpur on Saturday, left-arm opening batsman Tamim said that despite the differences between the PSL and the Bangabandhu Cup, playing cricket consistently would bear fruits for him.
"PSL and Bangabandhu Cup are two different tournaments. However, a good thing had happened by playing at PSL. I haven't played that much cricket lately. Therefore, playing consistently can only keep me in a good shape. I also hope that the tournament will be good and the cricket will be good."
Tamim got off to a good start in all three matches in the PSL. But could not make the innings big. 18, 30 and 35 runs came from his bat respectively. "I think the way I started in all three matches was very positive," he said. I was batting with a plan, I was succeeding. But that was for a short period of time as I failed to keep going. So I have to say that I should have scored at least 50-60 after those starts. Which I couldn't. But I'm glad in the way I timed my shots."
No matter how good or bad the previous match or tournament is, new plans have to be made on a new day. So Tamim wants a great start to the Bangabandhu Cup with an advantage of playing outside the country in recent times, "Playing three matches against quality bowling, is of course a confidence booster ahead of a new tournament. That is, whether you play three matches or five matches, you have to start well in the new tournament. I'm playing cricket consistently. Others did not have this advantage. I hope the tournament will be a good one for me."
Tamim also said his team didn't have a good players' draft but hoped some of the youngsters will step up in the tournament.
"There's no doubt we have made some mistakes in the draft but cricket is a game of uncertainty," he said. "Maybe we are not counting some of the players in this team but they can all have a great tournament. Those who are not in the limelight may have to end up doing more for this team. In the President's Cup, we ended up talking about a couple of players we didn't think would do well.
"To be successful with this squad, we have to play out of the box, by surprising the opponent. It will be difficult to win by playing normal cricket with set plans, because of the resources we have. I believe that anything can happen if one or two of our players can perform really well", he added.