Special Supplement
Switzerland boosts Covid-19 resilience in Bangladesh
---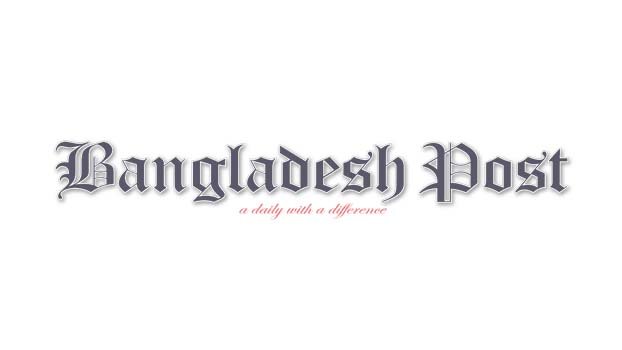 As the COVID-19 pandemic imperils lives and livelihoods, Switzerland has provided additional 9.8 million Swiss Francs (approximately 90 crore taka) to Bangladesh to scale up its support for an effective community-based response to the pandemic. With these additional funds, Switzerland has earmarked a total of more than 17 million Swiss Francs (160 crore taka) for over 20 projects across Bangladesh since the outbreak of the pandemic in April last year. With this comprehensive package, Switzerland broadens its engagement with national and international partner organizations, in close collaboration with the Government of Bangladesh, to help local communities curb the spread of the pandemic and reinforce their socioeconomic resilience. A snap-shot of a few of these crucial COVID-19 interventions are highlighted here:
The pandemic has disproportionately affected women, impacting their health and their socio-economic wellbeing. Aparajitas - the elected female representatives of the Union Councils - have stepped up to help their constituents who are infected with COVID-19, providing them with necessary support, including for hospitalisation and covering medical expenses. With Swiss funding, HELVETAS Swiss Intercooperation works with the Aparajitas to strengthen resilience among local communities in this difficult times. Kudos to all Aparajitas working on the frontline of the pandemic!
The economic impact of COVID-19 is extremely severe among the most marginalised population and different minority groups, due to their higher exposure to poverty and other vulnerabilities. Through the Human Rights Programme of UNDP Bangladesh, Switzerland has provided food and other support packages to different ethnic minority groups, transgender people, persons with disabilities as well as other vulnerable communities whose livelihoods have been impacted during the crisis.
Chapai Nawabganj, arguably the "mango capital" of Bangladesh, has been badly affected by the latest wave of COVID-19. Mango farmers have been worried not to be able to sell their delicious produce amid movement restrictions. PRABRIDDHI - a Local Economic Development project mandated by Switzerland - stepped in to support Mango farmers' associations in the Shibganj sub-district to recalibrate their marketing model and linking them up with leading e-commerce platforms and national retail and grocery stores. That has allowed them to supply their "garden fresh" mangoes throughout the country, upholding safety and quality standards, and has thus contributed to protect the livelihoods of thousands of people.
Youth are social change-makers if given a chance! Maisha Alam Urmi lives in an overcrowded slum in Dhaka's Mirpur, where maintaining social distancing and hygiene practices are big challenges. By teaming up with WaterAid, Switzerland has provided hygiene support and handwashing facilities in 31 slums in Dhaka. Together, we have also engaged youth activists, such as Urmi, to raise awareness about hygiene practices and other safety measures in their communities in order to keep the virus at bay.
Or take the case of Abu Tayeb (name changed), who is a survivor of human trafficking and lost almost his entire life-savings to a fraudulent-employment trap abroad. While trying to rebuild his life in the southern Satkhira district, cyclone Amphan and its impacts again shattered his dream. Switzerland partnered with Winrock International to provide financial support to Tayeb and over five hundred other persons who have escaped human trafficking and are now struggling at home because of the pandemic. This start-up capital support has enabled Tayeb to invest in a livestock farm.
These are examples of the COVID-19 initiatives supported by Switzerland. These interventions have proven to be effective in providing some relief against the negative impacts of the pandemic. So far, with Swiss support, around 1.5 million people were sensitized and trained on upholding hygiene standards; 1 million people accessed telemedicine services for better treatment of COVID-19; 130'000 slum dwellers got hygiene kits and 80'000 gained access to handwashing facilities; 115'000 people received cash and 60'000 food or vitamin contributions. Moreover, four helplines were established, offering psychosocial and legal support to survivors of gender based violence.
Moving ahead, ensuring vaccines for all is key to find a way out of this unprecedented global crisis. Following the pledge of an additional 300 million Swiss Francs to the COVAX facility, the Swiss Federal Council announced the donation of 4 million Astra Zeneca vaccine doses to this multilateral initiative. That way, more vaccines will be distributed more quickly to developing countries.
Since the beginning of the pandemic, Swiss companies operating in Bangladesh have also played a key role in maintaining livelihoods, food security, health services as well as critical infrastructure and logistics. Many of these companies have also shown great solidarity with the affected communities by implementing their own projects. LafargeHolcim Bangladesh Limited, for instance, has supported the local communities around its operations with cash, food, healthcare and hygiene support. Secure Link Services, a leading software exporter, has created over 100 new jobs and provided loan and equity financing to two local start-ups during the last year.
Visit the Facebook page of the Embassy to learn more about Switzerland's engagement and COVID-19 interventions in Bangladesh.