Country
Submerged Boro paddy rotting, farmers in despair
---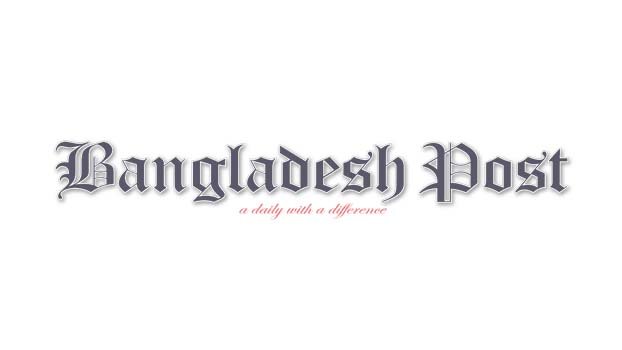 Farmers of Ulipur upazila in Kurigram district are unable to harvest paddy due to submergence of Boro paddy fields due to continuous rainfall for several days.
It has been learned that waterlogging has been seen in areas including Baker Hat Dal Bari Beel, Gopal Chhara Beel in Thetrai Union, Kaludanga Bhootchhara Beel in Gunaigach Union, Kekti Par in Dharnibari Union, and Surirdara area ofDhamshreni Union. As a result, hundreds of farmers are in despair and lost their way. Due to submergence of most of the lands in the area, farmers are not able to harvest paddy. Thus, they are trying their best to fetch the ripe paddy from the water.
According to the Upazila Agriculture Office, Boro paddy has been planted in 22,360 hectares of land in the upazila during the current Boro season. So far, farmers have been able to cultivate 80 percent of their land. Most of the boroughs of the upazila have been severely damaged in the current 3/4 days of rains.
Nawab Ali, a farmer in Mandal Para area of the municipal town, said that the paddy of his 25 cent land has being damaged due to lack of workers in the area. If the government gave him a rice cutting machine, he would have saved money to operate that. Jahangir Alam, a farmer in the area, said that 30 per cent of his land and 25 per cent of Ishaq Ali's land had been destroyed due to waterlogging.
Retired BDR Nuruzzaman, a farmer from Baker's Hat Dalbari area, said 95 per cent of the paddy land had been submerged. Workers are taking 30,000 Tk to harvest and thresh paddy in 1 acre of land. The workers said that if not paid high amount, they don't work.
Bordhan farmer Amjad Hossain's 80 per cent paddy land in Kaludanga Bhutchhara Beel of Gunaigachha Union was submerged in water and could not be harvested due to labor crisis. Farmer Amjad's house announced to cut the growing crop and divide it equally, but no one agreed to cut his paddy. As a result, the paddy has rotted in the land. He is now facing a tensed situation about how the family will be with his wife and children in the coming days.
Abdul Majid, a farmer on the banks of Kekti in Dharnibari Union, said he has planted Boro paddy on 1 acre of land. As the land was dry, 25 percent of his land was filled with ripe paddy. He decided to cut the paddy in the government subsidized rice harvesting machine. But nowadays the machine could not cut the paddy by drowning it in rain water.
Dreams of hundreds of farmers like them have been drowned in the rain water, labor crisis, higher wages and false assurances of the owners of government subsidized rice harvesting machines.
In this regard, Upazila Agriculture Officer Saiful Islam said, 8 combine harvester machines have been provided in this upazila, we own 50% of them. I will talk to those to whom I have given machines, in the interest of the farmers.