National, Front Page
Students want capital punishment
---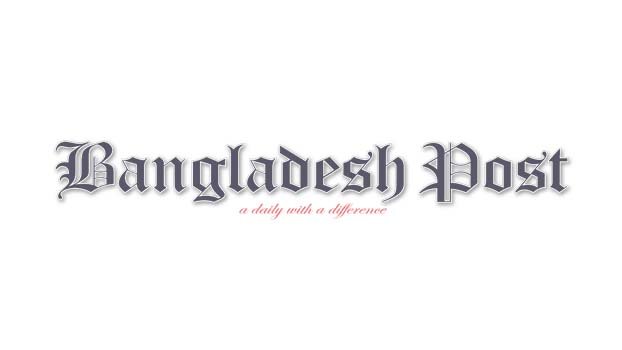 Students of Dhaka University on Thursday staged demonstration on the campus demanding capital punishment for the person who allegedly raped and tortured one of their fellows on Sunday night. Hundreds of students continued their demonstration for the fourth consecutive day protesting the rape incident.
Protesting students demanded that the authorities concerned must ensure capital punishment for the serial rapist, Majnu, who was arrested by Rapid Action Battalion (Rab) on Wednesday. They demanded death penalty of the rapist and were shouting "We want justice, Hang the rapist".
Later, the protesters staged a sit-in in front of the Raju Sculpture on DU campus around 1:00pm while female students created a human shield blocking the Teacher Student Centre (TSC) intersection of Dhaka University. The Blockade caused heavy traffic jam for about one hour.
Inside the shield, one group of students burnt an effigy of the rapist. Dhaka University Central Students' Union (Ducsu) Member Tanbir Hasan Shaikat led the effigy burning program of Mojnu along with first year students, who stay in Gonoroom- a room where 30-40 (first year) students stay.

He said: "Our sisters have been protecting us during protests of any kind inside DU, both before and after the country's independence. It is a tradition of DU that our sisters always stay in the front." Yesterday, the victim was discharged at noon from the One-stop Crisis Centre (OCC) at Dhaka Medical College Hospital, where she has been undergoing treatment for the last three days.

The DMCH director Brig Gen AKM Nasir Uddin confirmed the matter to journalists. He said the girl was released from the hospital as per the medical board's advice and she managed to come out of trauma. Before leaving the hospital, the victim's parents thanked the Prime Minister, the Home Minister, police force and the DMCH authorities through a letter for their cooperation, Nasir Uddin added.

As the news of the rape incident spread through Newspaper and social media, protests sparked nationwide and universities across the country witnessed raging protests, seeking justice for the victim.