National
Students plant 55,000 saplings in Natore by saving tiffin money
Deputy Minister Habibun Nahar joins concluding ceremony of tree plantation
---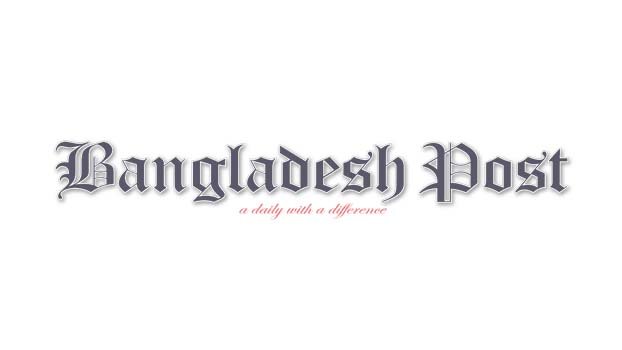 Students have set a unique example as they planted 55,000 saplings of various trees by saving their tiffin money. The example was set up by the students of 20 educational institutions at Boraigram upazila in Natore.
Deputy Minister of Environment, Forest and Climate Change Begum Habibun Nahar attended the concluding ceremony of tree plantation as the chief guest on the premises of Saint Joseph School and College at Bonpara on Friday.
Terming such incident unprecedented, Habibun Nahar has expressed her thanks and gratitude to the students.
Speaking at the function, she further said that trees are determinants of our environment and planting of the saplings was not only sufficient but care should be taken so that those saplings grow to large trees. Prime Minister Sheikh Hasina was ever active in planting more trees, she added.
Mohammd Shah Riaz, Deputy Commissioner of Natore presided over the function of plantation of 55,000 saplings which the students of 20 educational institute procured by saving money of their tiffin. The function was attended, among others, by local MP Abdul Kuddus as special guest, Conservator of Forest of Bogura region Dr. Zaglul Hossain, Upazila Nirbahi Officer Anowar Parvez, Bonpara Municipality Mayor KM Zakir Hossain, Principal of Saint Zoseph School and College Dr. Father Shankar Dominique Gomez and Litterateur Abul Kalam Azad.
At the end of the function, the Minister honoured the heads of 20 institutions with crests for their contribution in planting saplings of trees.
Meanwhile, Habibun Nahar also spoke at a function at MM High School playground of Dashuria union under Ishwardi of Pabna district on Friday morning. In the programme, she said there was no alternative to tree plantation to save ourselves from the grip of climate change and to enjoy clean air.She was addressing as the chief guest at a function organised on the occasion of Tree Plantation Programme by Iswardi upazila administration.
Presided over by Momtaz mahal, UNO (in-charge) of Ishwardi, the function was attended, among others, by Dr. Zaglul Hossain, Conservator of Forest, Bogura region, Nuruzzaman Biswas, Chairman of Ishwardi upazila, Shamima Akhter, Additional Superintendent of Police of Pabna, Mahbubur Rahman, Divisional Forest Officer and Ariful Islam, Upazila Academic Supervisor.
State Minister Begum Habibun Nahar said, the government will plant one crore saplings countrywide during the celebration of Birth Centenary of Bangabadnhu Sheikh Mujibur Rahman.