National
'Strict' lockdown not strict in Ishwardi
Hygiene rules not being followed properly
---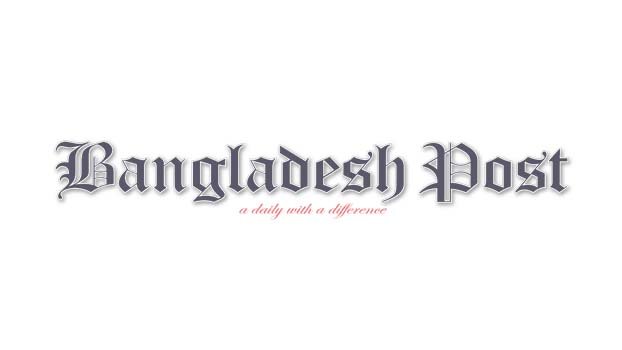 As the Corona virus infection is again on the rise across the country, the government has announced another lockdown to prevent public gathering. In order to ensure that lockdown, police members of Ishwardi upazila of Pabna are working relentlessly.
Police have been shutting down all kinds of shops and businesses except drugstores from 3pm, stopping private cars, motorbikes and pedestrians they are discouraging people from leaving their homes without emergency.
A man named Rabiul Islam, who came to the market, said the only way to avoid corona virus is to adhere to health guidelines and social distance. Various instructions have been given by the government for this. A countrywide lockdown has also been announced. Even then, if people break the rules without understanding, the risk remains.
Meanwhile, people were seen shopping for vegetables, fish and meat without following the instructions of the government in the main market of Ishwardi town as well as in various wholesale and retail markets of the upazila. Although the members of Ishwardi law enforcement are working to reduce the number of people and to maintain social distance, people are not obeying it.
The situation inside the market is reckless even though the rules are followed on the road for fear of the police. Hundreds of people are pushing the crowd there. Visiting the town's main market on Sunday morning, a vegetable seller was seen selling vegetables without a face mask. The mask of one of his assistants was also under his chin. The condition of the fish market is more deplorable. No one seems to care about following the hygiene rules. Buyers and sellers do not have a mask on their face. Even if there is a mask, it is seen hanging under the chin. Extreme indifference has been observed among the traders on following hygiene rules.
Although the shops on both sides of the main road are closed, many shops are open inside the alleys. Many people use masks but do not maintain safe distance. Public gatherings have been seen in these places. The first day of the lockdown was observed strictly but from the next day the situation loosened up a bit. The number of public gatherings and vehicles on the roads of Ishwardi has also increased.
Ibrahim Hossain, an officer of Ishwardi police station, said police patrol vehicles were going to the neighborhoods, including discouraging people from moving outside.
People are being asked to leave wherever they see gatherings. Shops are being closed and fined if it is open. Police are working to prevent public gatherings. However, it is not possible to stop these by guarding, if people are not aware of themselves.
Officer-in-charge (OC) of the police station Asaduzzaman Asad said the lockdown is effective, complying with hygiene rules and following all the instructions of the government. This activity will continue as per the instructions of the government.