Country
Strict lockdown enforced in Rajshahi
---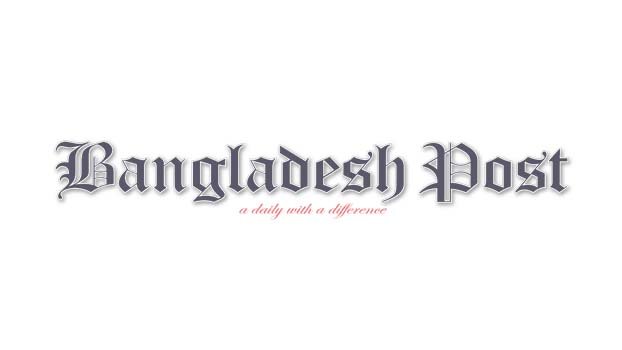 A strict lockdown is being observed in Rajshahi on Sunday-at the third day of the lockdown enforced by the district administration to check further spread of Coronavirus from Friday afternoon.
However, defying the lockdown, some people were seen to move throughout the city streets. Members of law enforcement agencies were seen to control the movement of people and vehicles through the city streets. All the markets and shops of the city remain closed.
In Kasiadanga point at the westend of the city, a large number of police were seen to control movement of people and the vehicles while in Binodepur, Talaimari and Katakhali points at the eastern side of the city, no person was being allowed to enter the city without any proper reason or document.
At the bypass area of Naodapara and Naohata, huge police and RAB were also seen controlling the movement of vehicles and the people.
On Sunday, some rickshaws and auto-rickshaws were also seen to ply by avoiding the main streets of the city. People were seen to visit the green grocers markets to purchase essential goods, vegetables, meat, fish and chicken at Shaheb Bazaar, Sagorpara, Naodapara and bypass markets at noon. However, the city becomes deserted in the evening. No vehicle or no person is seen to move through the road after the dark. Mobile Courts were also in operation in various points of the city on Saturday and on Sunday. On Saturday, 57 persons were fined for violating lockdown and the mobile court realised a fine of Taka 34,800 from the violators.
Deputy Commissioner of Rajshahi Abdul Jalil visited the city areas around 2-00 PM Sunday to observe the lockdown situation. He informed the journalists that the lockdown will be enforced and maintained strictly till June-17. He called upon the city people to stay home to keep the Coronavirus situation under control.
Golam Ruhul Quddus, Spokesperson of Rajshahi Metropolitan Police informed all shops, markets and transports excepting the emergency transport and drug stores remain closed during the lockdown. Police have set up check posts in all entrances of the city and was strictly controlling the movement of people and the vehicles. No one is allowed to enter into the city without proper reason.