All Section, City
State-of-the-art motion graphics lab to be set up soon: Palak
---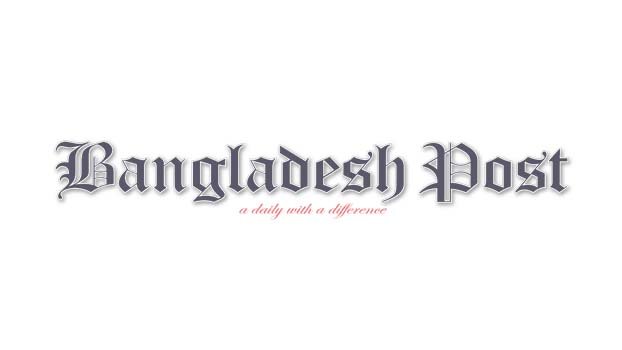 State Minister for Information and Communication Technology Zunaid Ahmed Palak said that a State-of-the-art Motion Graphics Lab to be set up soon.
As part of this, a Motion Graphics Animation Lab will be set up at Dhaka University's Fine Arts and another at the ICT Tower at a cost of Tk 6 crore where everyone will have access. Anyone sitting in that lab can create the game of his dreams.
He said this while addressing the chief guest at the awarding and closing ceremony of skill development certificate of mobile game and application project held at Bangabandhu International Conference Center on Monday.
Palak said not mineral resources, the government is working to build a smart Bangladesh with a talented generation, uninterrupted electricity and high speed internet. Therefore, the ICT department is making arrangements to train the youth to build a skilled manpower by combining technology with creativity, he said.
He said the ICT department would provide all possible assistance to the youth of Bangladesh to lead the gaming world by creating world class games.
Mentioning that the gaming industry is now bigger than the Bollywood industry, Palak said the Prime Minister said the ICT industry is the most important industry for trade diversification to increase the average per capita income to হাজার 12,000 by 2041 by building a smart Bangladesh. Therefore, we have focused on the gaming industry as well as the implementation of skills development projects to generate আয় 5 billion in export revenue and create employment for 3 million young people by 2025. As part of this, we are going to create labs to give mobile games and app developers the opportunity to create world-class games. Under the ICT department, work has started to make a 10-episode animated film called 'Khoka'. There is a plan to make a game called 'Muktiyuddha'. In 50 minutes, an animated film will be made about the 50-year history of Bangladesh.
It was informed that 70 out of the 400 mobile app and game developers present at the event will be recruited. In the hands of 5 people to be among them State Minister for ICT Junaid Ahmed Palak handed over the appointment letter to the private sector.
Among the certificate holders, 6,000 boys and 2,000 girls were given training on apps and development at the divisional and district levels across the country.
Eden College teacher Atiquzzaman, Genex Infosys Director Ayubur Rahman, Prince Majumder, Search Solutions Executive Director Abu Talib, Mars Nibas Chakraborty and Hello Group CEO Faisal Ahmed spoke on the occasion under the chairmanship of Anwarul Islam, Head of Mobile Apps and Games Project, ICT Department.