Sports, Cricket, Front Page
Stars shining in Dhaka BBPL win
---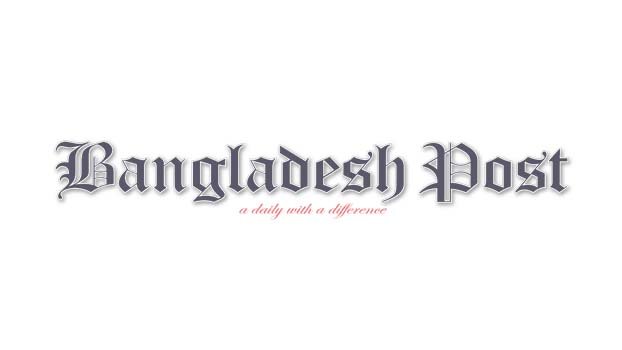 Stars shined to prompt Ministers Dhaka overwhelming the indomitable Cumilla Victorians in the ongoing Bangubandhu Bangladesh Premier Cricket League on Tuesday at the MA Aziz Stadium, Chattogram.
After this valuable win over the mighty Cumilla Victorians, helped the Dhaka Ministers to earn six points and raised their prospect to remain in the title race.
Tamim Iqbal, Mahmudullah Riyad showed their mettle in batting when Andre Russel was in fierce mood with the ball just to bring down the high flying Cumilla Victorians inflicting 50 runs defeat.
The Cumilla Victorians, two times champions in the Bangladesh Cricket League (BPL), looked beyond the reach to catch them when they were running faster leaving the contenders behind with winning their las three matches in a row.
On the day of shining the Ministers Dhaka stars with their real characters just outshined the leaders and forced the favourites to suffer a huge 50-run defeat.
It will depend on the stars to move up on top, if they could illustrate their impressive form in the next matches with their devastating bats and ball.
However, Tamim, who played might be one of his best innings and blazed after announcing to be out of national team T-20 formation for six months, was in a style reminiscent of the time he scored a century against Sylhet Sunrisers, though was unfortunately failed to reach on half century being caught. But his 46 off balls laid the strong foundation for Dhaka to set up a winning total of 181 runs.
Mahmudullah, one of the most experienced batters was aggressive too when he flicked four sixes and three fours.
Apart from the local batting maestros, Tamim and Mahmudullah the Caribbean bowling all-rounder and local hero Rubel Hossain's clean bowling just damaged the Cumilla Victorian, looked indomitable.
But the inspiring run and the momentum of the Ministers Dhaka will have to keep up to make it happy end and to make their dream come true to celebrate the trophy.
Now, the contest of title winning got excitement when four teams going on very closely, when before the end of day's (Tuesday) second match between Fortune Barisal and Chattogram Challengers, four teams earned six points each.