National, Front Page
Special prayer for ZH Sikder's father
Relief distribution, mass feast also arranged to observe Mokfar Uddin Sikder's death anniversary
---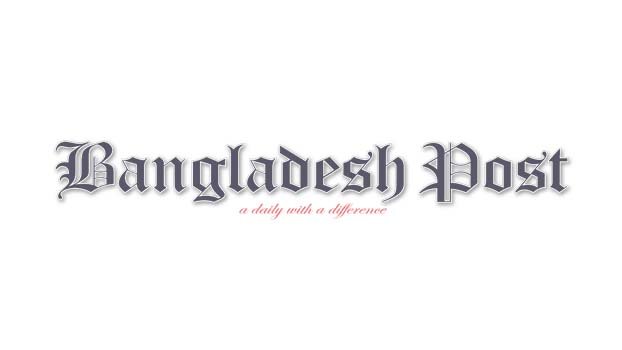 A special prayer, relief distribution and a mass feast were held on Saturday in Shariatpur on the occasion of the death anniversary of Alhaj Mokfar Uddin Sikder, the father of National Bank and Sikder Group Chairman valiant freedom fighter Zainul Haque Sikder.
National Bank Director and its Executive Committee Chairperson Parveen Haque Sikder, National Bank Director and Sikder Group Managing Director Ron Haque Sikder, Jeffrey Sikder, Sean Haque Sikder, Deputy Minister for Water Resources AKM Enamul Hoque Shameem, and Sikder Group COO Syed Qamrul Islam Mohon attended the special prayer held at ZH Sikder University of Science & Technology ground in the district's Bhedarganj Upazila.
Also present was district Awami League President and District Council Chairman Md Chhabedur Rahman (Khoka Sikder).
A special prayer was offered seeking the salvation of the departed soul of valiant freedom fighter Zainul Haque Sikder too.
After the prayer, Parveen Haque Sikder distributed 5,000 blankets, 1,000 prayer mats and 1,000 Tiffin boxes among the poor, orphans and madrasa students. She also distributed 500 Mujib coats among local leaders and activists.
A mass feast was organised for about 15,000 people.
On behalf of National Bank, its Deputy Managing Director Syed Rois Uddin, Head of Human Resources Division Sheikh Akhtar Uddin Ahmed and other officials and employees were present on the occasion. National Bank former managing director Choudhury Moshtaq Ahmed was also present at the time.
Among the dignitaries present on the occasion were Bhedarganj Upazila Nirbahi Officer Tanvir-al-Nasif, Upazila Awami League's former president Mannan Radi, Damudya Upazila Chairman Md Alamgir Majhi and Bhedarganj Police Station Officer-in-Charge.