Country
Silver lining for Jibannagar jute farmers
---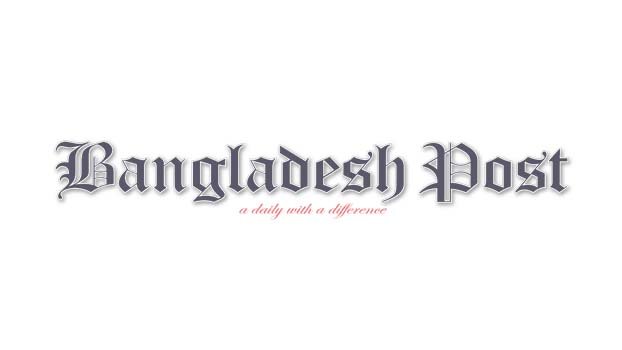 Jute farmers of Chuadanga's Jibannagar upazila are now seeing the light of new hope not only in jute fibre but also in jute sticks.
Alongside jute fibre, they are also making profit by selling jute sticks. In this way they are generating extra income and this has put wide smiles on the faces of local jute farmer.
There was a time when the jute sticks were mainly used to make the fences of the houses of the indigent families of the village. These sticks were also used extensively as a fuel material.
However, with the advent of technology, jute sticks have become a lucrative financial commodity.
Currently, jute sticks are being used as support material in betel leaf orchards, in making particle boards, in making carbon papers from the ashes, as raw material of computer and photocopier ink, in making toothpaste and fertilizers.
That is why the farmer are seeing the light of hope in the jute stick produced from the golden crop jute.
At present, farmers in Jibannagar Upazila are busy drying jute sticks after retting the jute. Drying of jute sticks is going on for miles and miles along the rural roads.
Jute farmers of Jibannagar said that traders from far and wide including Kushtia and Jashore are coming to buy jute sticks in the upazila.
Mozammel Haque, a farmer from Nidhikund village in Raipur union of the upazila, said they were selling jute sticks to traders at Tk 30 to Tk 40 per bale which was once sold for only Tk 5.
He added that at least 250 jute sticks can be produced from one Bigha of land. The income generated from selling the jute sticks produced in one Bigha of land is between Tk 7,500 to Tk 10,000.
Liaquat Hossain, another jute farmer from Mrigmari village, said, "I received a good price for jute sticks this time. Not only the sale of jute fibre but also the jute sticks produced from jute trees have given us new rays of hope.
Famer Abed Ali of Sahapur village in the upazila, said jute sticks were of no use other than using as cooking fuel, in making house fences and in roofing betel leaf orchards in the past.
However, now they are able to sell jute sticks at good prices as there are multidimensional use of them now.
Jibannagar Upazila Agriculture Officer Sharmin Akhter said jute has been cultivated on 2,020 hectares of land in the Upazila this year. The demand for jute is increasing day by day in the market as it is used for various purposes. For this reason, the farmers of this region are becoming more and more interested in Jute farming.