Country
'Shopno Chhui Youth Foundation', a beacon of hope in backward Chars
---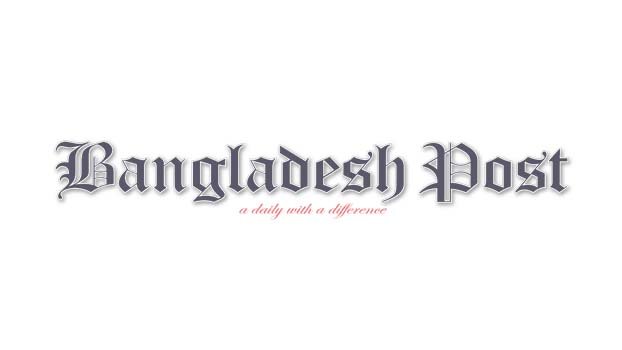 Kandinar Char, a remote area on the banks of Teesta River. Residents of the island move from a place to another either on the winding unpaved earthen roads or on the isle of farmlands. There is no scope of bigger vehicles or ambulances to move on those earthen roads.
Finding no other way, Rahima Begum, a critically ill patient was being taken to hospital by van amid the jolts felt while travelling on the dirt road. She had been suffering for a long time.
She attempted to go to the doctor at the last moment after trying spiritual healing of local quack better known as Kabiraj. However, she met with a ruthless fate. Rahima died leaving two young children at an early age.
Such incidents are almost daily occurrences in the Char area of Rangpur's Pirgachha upazila. This stirred some emotions in the hearts of four youth who grew up in the marginal villages of the country.
These four youths are Mehedi Hasan Rabbi, a student of Jagannath University, Shariful Islam, a student of Bangabandhu Sheikh Mujibur Rahman University of Science and Technology, Majedul Islam Majed, a student of National University and Maidul Islam, a college student.
These four students founded a voluntary organisation named 'Shopno Chui Youth Foundation'. Since 2019, this organisation has been working as a beacon of light for the marginalized people in the remote char areas of Chaola Union under Pirgachha Upazila.
The organisation is working to improve the living standards of the people living in Char, including providing education to the students who have been affected by the floods, providing assistance to the students who have dropped out of school due to lack of money, distributing warm clothes and low cost medical services as well as blood donation programmes. They have worked for the welfare of the people even during the Corona pandemic.
Recently visiting the area on spot, a shinning tin-shed was noticed in the remote Char with noise of children inside. As soon as entering the shed, many small children were spotted inside. Some were lying on the ground and some were playing. Amid such condition teaching activities were is going on in that small room.
There was no bench or black board inside the shed, that is a voluntary school associated with Shopno Chui Youth Foundation. Sanjida Islam Ripa, an honors student, was teaching them. Ripa herself is a resident of Kandina Char. Whenever she comes to visit her village home, she takes turns in teaching those children.
Ripa said, "In my free time while visiting my village I teach these children living in the Char. By doing this I am able to spend my free time better while, they are also learning something."
Mehedi Hasan Rabbi, Founding President of the foundation said, "I grew up seeing the prejudices and helplessness of the people living in the Char areas. The parents did not have any concern in educating their children. Making them involved in domestic work was their goal. There was always a commotion among these poorly educated people."
"We set up the organisation to eradicate these darkness and prejudices. We have various programmes including free school, blood donation camp and telemedicine service. However, we are not able to move forward fast due to financial crisis", he added.
General Secretary of the foundation Shariful Islam said the organisation has an 11-member executive committee and more than 150 volunteers. Already a project named 'Shopno Chui Blood Bank' has been undertaken. In addition, dream nurseries have been set up to plant more fruit and medicinal plants.
In this regard, Treasurer in charge of Education and Human Resources Majedul Islam said that the organisation is playing a leading role in preventing the drop out of the underprivileged children of Char. We are working to spread light of education among the people of the Char.