All Section, City
Separate packaging house at Purbachal to boost agriculture export
---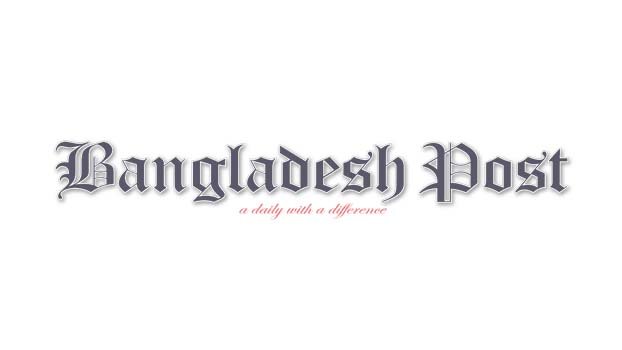 To reduce sufferings in agricultural products export, a separate warehouse on two acres of land is being constructed at Purbachal near Dhaka airport.
As the government is looking forward to promote other products as export earners, such initiative has been taken. The country's agriculture had already exceeded billion dollars export. Proper steps can take the sector towards new heights. Agriculture Minister Dr Abdur Razzque came up with this assertion while speaking as the chief guest at a programme titled 'Bhorosar Notun Janala' at Agricultural Entrepreneurs Conference-2021 held at Bangladesh Agricultural Research Centre in the capital on Saturday.
On the golden jubilee independence and Father of the Nation Bangabandhu Sheikh Mujibur Rahman's birth centenary, United Commercial Bank Limited, and voluntary civic organization BSAEF Foundation and Bikoshito Bangladesh Foundation have taken this initiative to stand by the country's agro-entrepreneurs. The agriculture minister said that agricultural products get rotten if itis kept for a long time during export at the cargo village.
He personally visited the export areas of agricultural goods. Before, such goods were kept aside to export other goods faster. But now a separate space at the airport has been created from where only agricultural goods are being exported abroad. "The government has been constructing a separate packaging house on two acres of land at Purbachal near the airport. This house is dedicated to Agricultural goods only. From there, such products will be packaged and exported directly.
Read More: Purbachal New Town ready for dwelling
Products will have an export clearance certificate from there too," the Agriculture Minister added.
To make agricultural products one of the highest export earners, the government is also putting emphasis on commercial agriculture. Around eight lakh cashew nut saplings were distributed in the Chattogram hill tracks area, minister said.
In this continuation, he said, "Our mango can be a great export earner. Our scientists have invented a better variety of mangos. If everything goes on the right track, in the future we will have mango around the year. Japanese, Russian, and other countries ambassadors had asked me that they wanted to see our mangoes in their respective countries."
Speaking as the special guest, Mohammed Shawkat Jamil, Managing Director, United Commercial Bank Ltd. said that agriculture in Bangladesh is moving forward. Bangladesh's agriculture is now export-oriented Thanks to the tireless efforts of the country's hardworking and creative farmers and the government's agro-friendly policies and support. All that is needed is a little supportive surroundings and generous funding. Given the necessary supportive environment, agriculture can be one of the foundations for building a developed and prosperous Bangladesh."
Ekushey Medal winning economist and state minister for planning DrShamsul Alam was present as the chief guest in the closing session of the conference. Raja Saching Prue Chowdhury of the Mong Circle of the Hill Tracts, Managing Director of UCB Mohammed Shawkat Jamil, Additional Managing Director of UCB, Arif Quadri, Deputy Managing Director of UCB ATM Tahmiduzzaman FCS and Dr. Md. Abu Sayeed Miah, Director, Department of Agricultural Extension. This session was presided over by Prof. Nazrul Islam, an agronomist and researcher.